The Joeris Values in Action Award program is designed to recognize employees who exemplify our Core Values in their daily work and lives at Joeris. We have an award for each of our Core Values (Safety, Integrity, Leadership, and Excellence), and recognize a winner for each in all of our offices.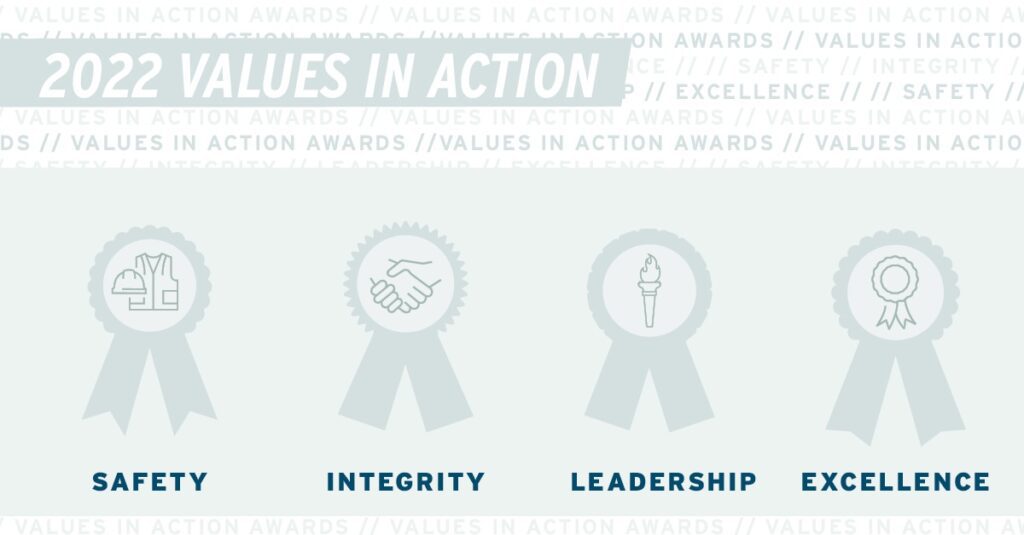 This year, the VIA panel received 136 nominations from across the company. The nominations were judged blind. The panel judges reviewed the submissions with no visible names and scored against the category criteria. The nominee with the highest scores in each category was selected as the winner. There were four categories based on our core values of Safety, Integrity, Leadership, and Excellence. This was done for each of the five business units — San Antonio, Dallas, Austin, Houston, and Retail.
2022 VIA Award Recipients
The Gault Robinson Safety Award
The safety award is named after Gault Robinson because of his interest in safety training and bringing awareness and safety knowledge to his fellow employees. He was the first person to suggest that we invest in safety training and developed the first safety program for Joeris employees.
The Gault Robinson Safety Award is awarded to the person in each office who shows an uncompromised dedication to family first. These people take ownership of our safety culture, actively provide a safe work environment and expect the same out of their teammates, and they lead by example.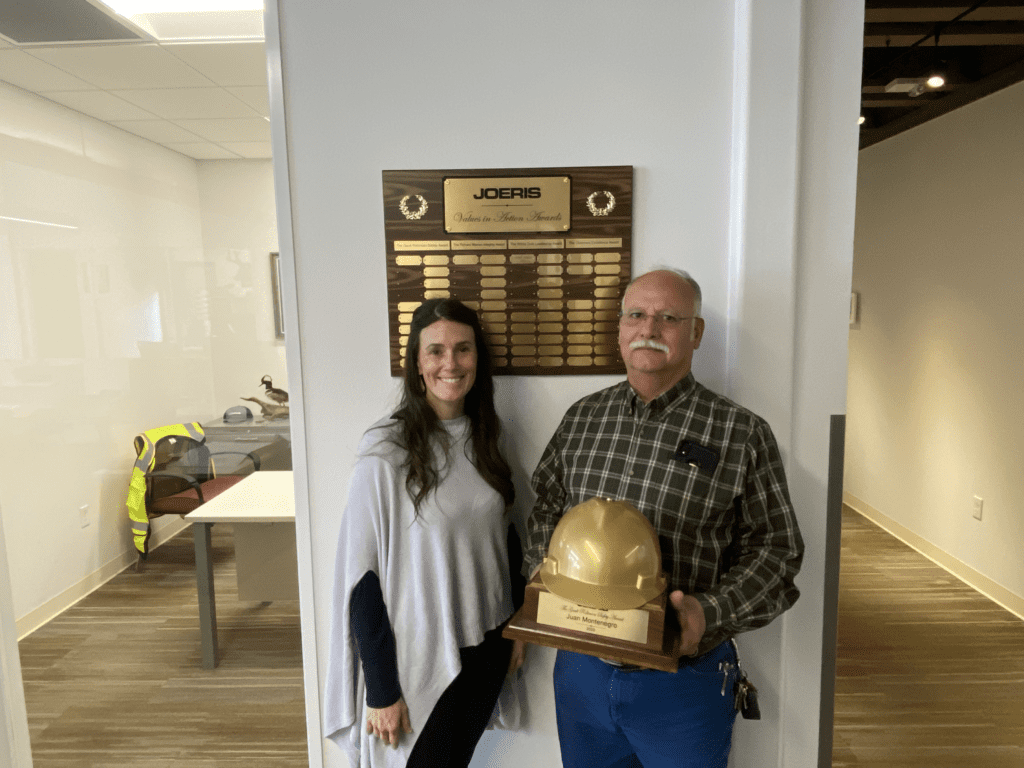 Retail
Juan Montenegro, Superintendent
"Juan has recently been working with us on the HEB Meal Simple and RRP projects. While working in an open, active store, additional precautions need to be taken to ensure not only the safety of our teams but the H-E-B team and customers. Juan has done an excellent job of coordinating with our trade partners and our team to ensure the safety of everyone involved in our projects. He takes ownership when things don't always go as planned and restructures to ensure we provide a safe site."
Nominated by Alex Treviño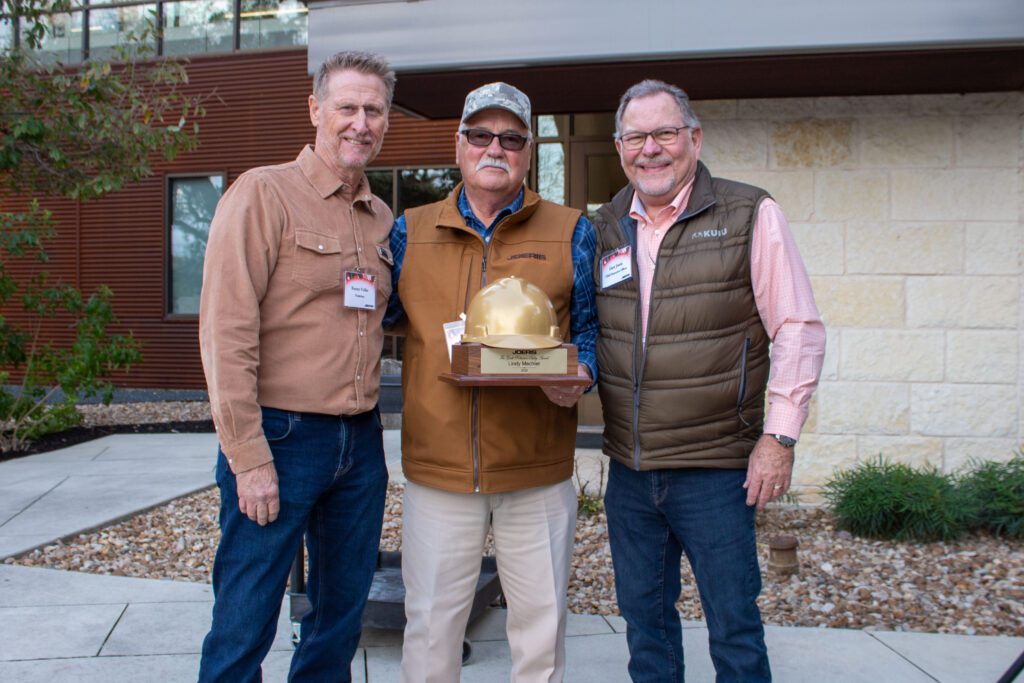 San Antonio
Lindy Mechler, Director of Field Operations
"Lindy had been a major part of the ongoing success of Joeris and has embodied every characteristic of the Joeris Values. Lindy has set the example to Joeris Safety Culture, has led by example in every way possible, and has modeled an uncompromised dedication to family first."
Nominated by Dan Byrom and Randy Brunnemann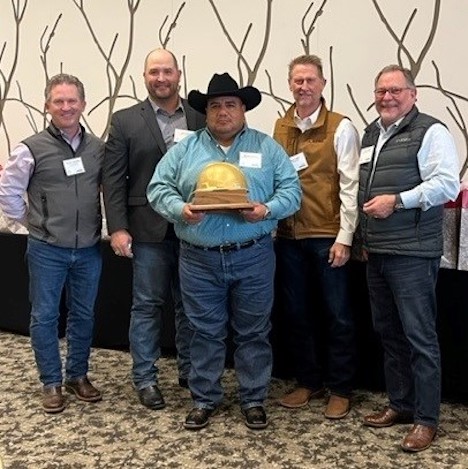 Austin
Felipe Bruno Castillo, Asst. Superintendent
"Bruno activity promotes and brings awareness to safety on the job site. He is firm when he needs to be and has a softer side when he needs to educate someone on safety procedures. He takes ownership when he needs to and is a great safety leader for Joeris."
Nominated by Grant Hagar and Christine Laskowski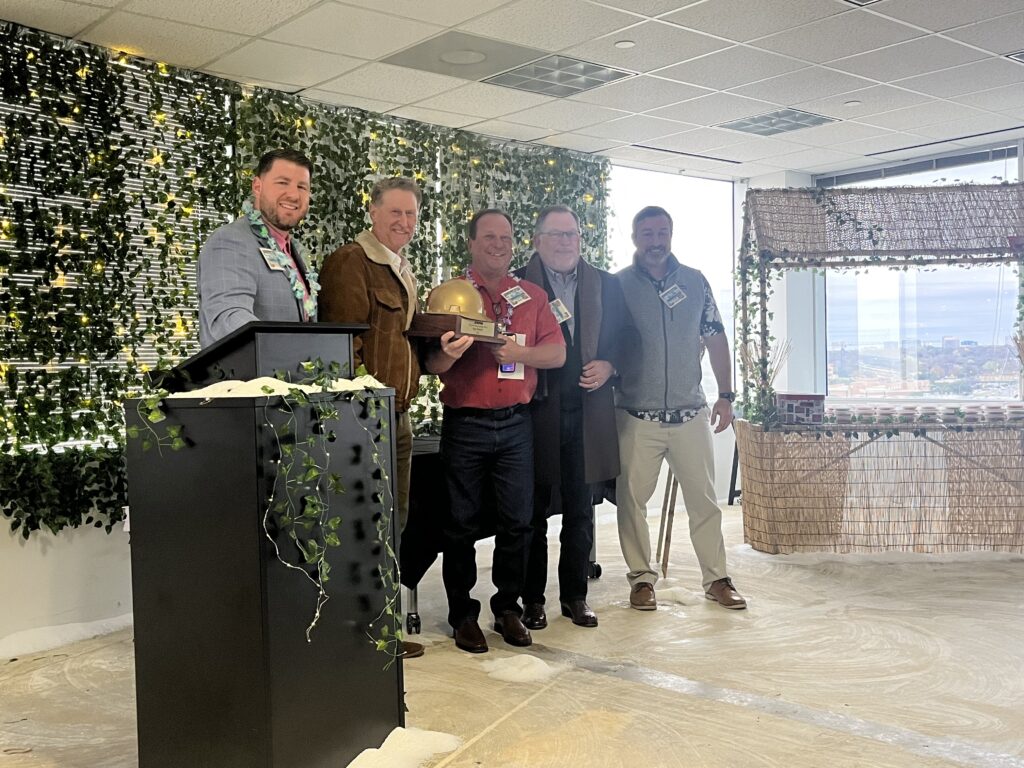 Dallas
Kenneth Groom, Carpenter 4
"Just this last week Ken showed his commitment and leadership to Joeris and BGC by unloading and transporting 5 trailer loads of grocery store gondolas into the building during adverse weather (cold rain) for 3 days. In doing this it jumped our schedule up and provided work for our trade partners during the holiday season. Thank You, Ken for your dedication and service."
Nominated by Larry Nelson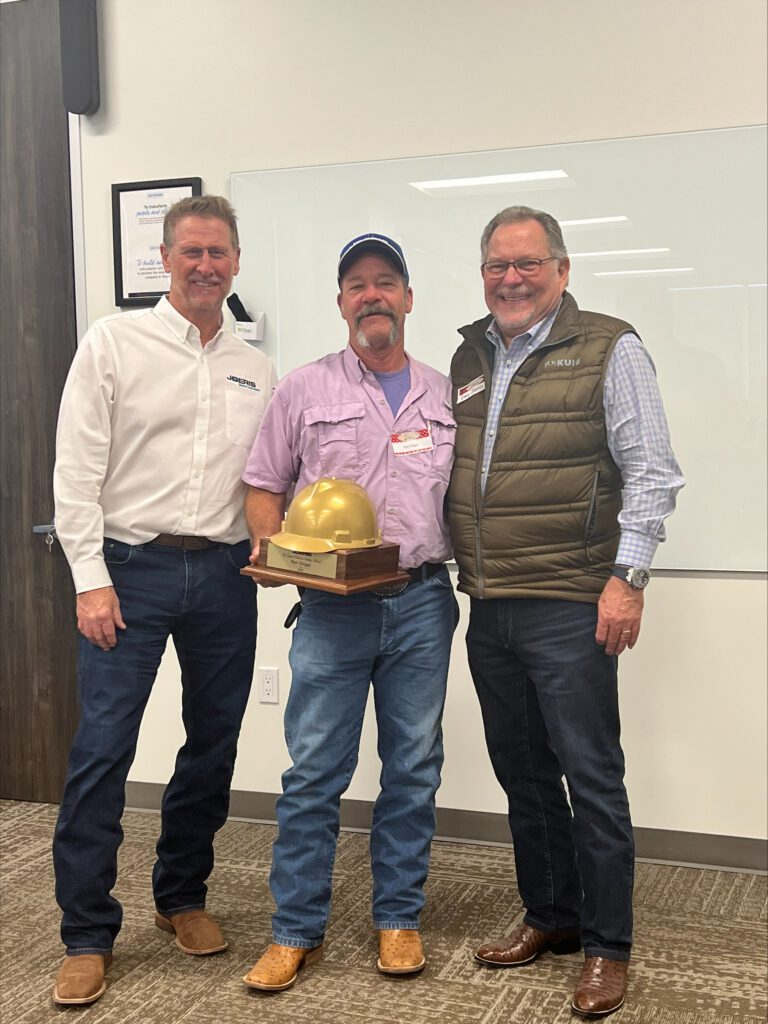 Houston
Ronald Singer, Asst. Superintendent
"Ron's role in Q1 of this year was to oversee and execute the nightwork on the HEB Conroe 1 RRP (Refrigeration Remodel Project). Additionally, Ron has assisted with preconstruction feasibility & preplanning for future HEB RRPs (Brenham & Pearland). Currently, Ron is leading a remodel for a Gordon's Food in Downtown Houston. Ron's experience and relationships from working for HEB Facility Maintenance for over a decade makes him a key asset on any HEB remodel – (Active or Preconstruction). His knowledge of the plans, specs, and MEPR systems (mechanical, electrical, plumbing, refrigeration) are outstanding. He has the ability & knowledge to work problems end to end and has the relationships with HEB operations to keep construction smoothly progressing on tricky remodels. Ron is a great role model for all 4 Joeris Values. Ron kept all customers and HEB partners safe during the multiple crane lifts, case swaps, and floor cuts. Ron leads by example with his PPE, and when HEB had a mask policy mandate, we did not receive one complaint about masks or PPEs from the store or customers.
Nominated by Kyle Sirizzotti
The Richard Warren Integrity Award
The integrity award was named after the late Richard Warren due to his continued ability to show up to work with a smile on his face and a positive spirit in the midst of five separate bouts of cancer. Richard worked on several projects during his time with us and helped to build our brand and differentiate us in DFW. He left behind an incredible legacy as a loving husband, a true company man, and someone who always did the right thing.
The Richard Warren Integrity Award is awarded to the person in each office who always chooses to do the right thing. These people respect others; build honest and trusting relationships; keep promises and are accountable; they model loyalty, commitment, and grit.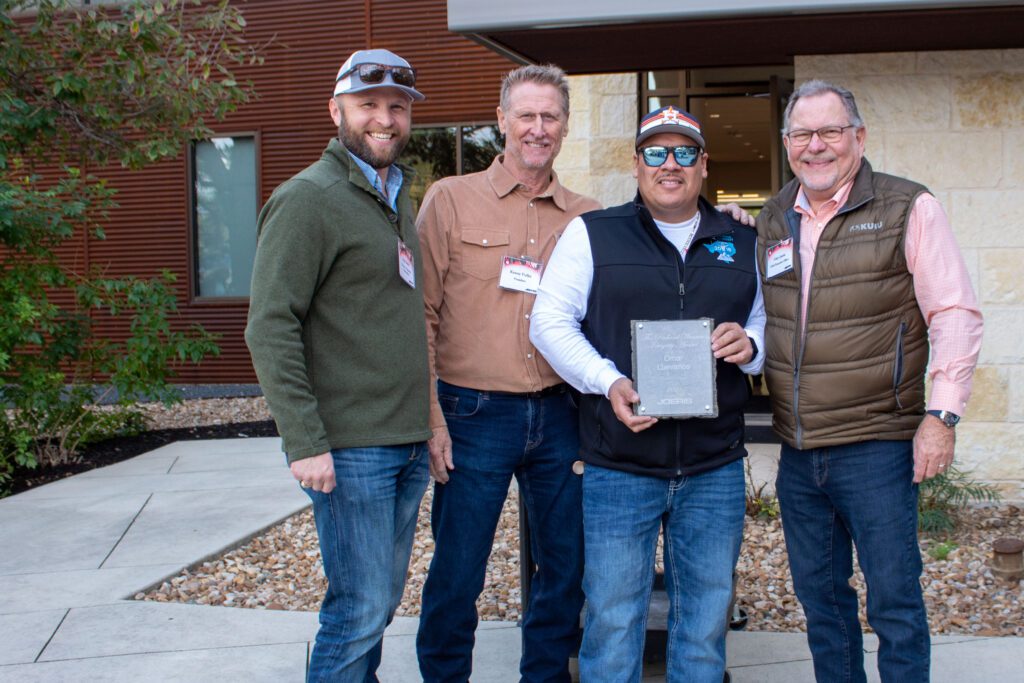 Retail
Omar Luevanos, Asst. Superintendent
"Omar Luevanos has worked his way up through the ranks at Joeris, he takes on projects and tasks with a determination and a passion for producing the best possible outcome for the customer. He has completed several difficult projects this year in occupied facilities, completing the projects on time and within the budget while safely keeping the facility in operation. Omar does not complain if there are scope gaps or hands-on work that needs to be completed. He does it and keeps the project moving. HEB has been extremely complimentary of Omar and has requested him on future projects. "
Nominated by Nick Beuke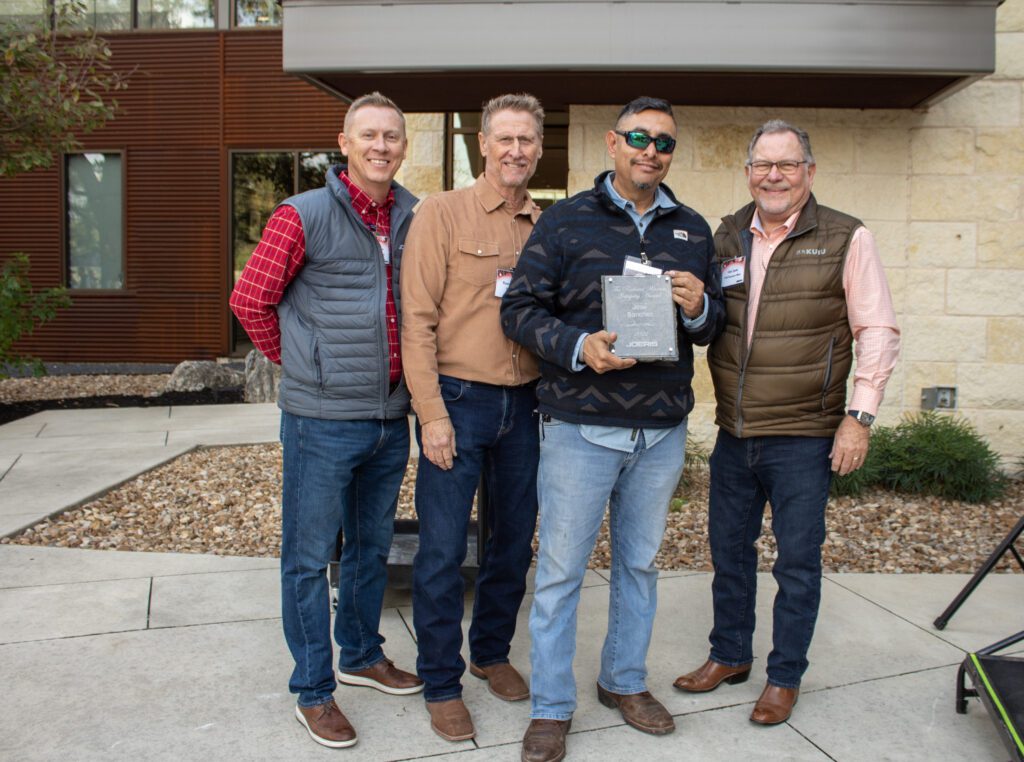 San Antonio
Jose Sanchez, Project Manager
"I first met Jose Sanchez at the Alamo Heights project, where he worked closely and patiently with the Joeris and client teams. I was immediately impressed with how he handled adversity. He's now on the Pearl projects and continues working with the same attitude, professionalism, and integrity with our teams and clients at the Pearl. He remains calm throughout diversity and always shows professionalism. It's been my honor working with Jose, and I look forward to working with him many years into the future. Jose has shown me and can show anyone at Joeris what it means to work with INTEGRITY every single day. He is the ULTIMATE Professional."
Nominated by Ray Taylor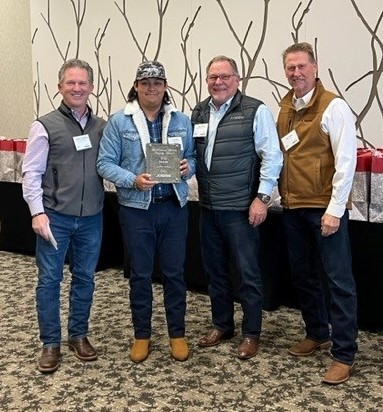 Austin
Eric Mares, Asst. Project Manager
"Eric has been an incredible asset to the NEMS team since joining mid-project. There was significant catching up to do from the previous APM, and he was a catalyst in getting us back up to speed as well as keeping up with numerous design issues causing a heavy workload. He excels in his project management tasks as well as supports the superintendents in ensuring they have the support they need to succeed. He shows up every day with a positive attitude and has never complained about the pace or workload required of him. You never have to worry about whether or not he is doing the right thing, and he is quick to own up to mistakes and look for a way to correct them. He was the first I thought of with this award."
Nominated by Tony Moreno
Dallas
Shannon Shipley, Asst. Superintendent
"Shannon is the definition of Grit. He volunteers for the hard tasks/shifts to prevent others from having to do them and gets them done with a smile. He has been an integral part of our success on several projects and is always there to assist our trade partners & team members whenever needed."
Nominated by Tim Sneed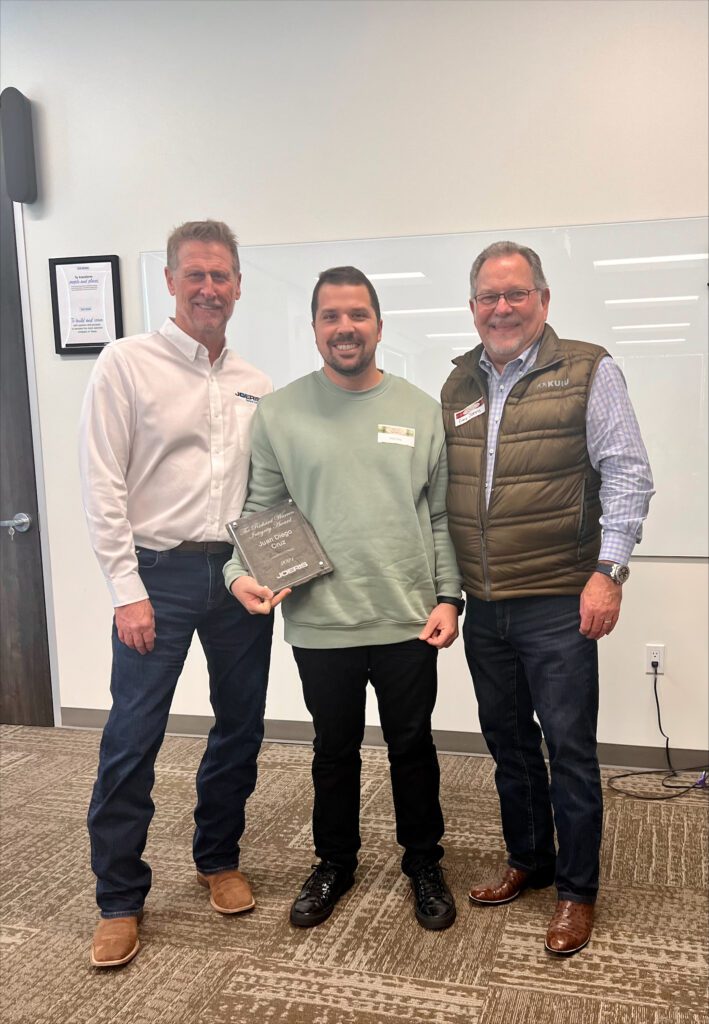 Houston
Juan Cruz, Asst. Superintendent
"Anyone who knows Juan will tell you how much of a dedicated worker he is. In the six months since I have been here, he has moved from carpenter to foreman to assistant superintendent. His relentless dedication to Joeris, his team, and our Trade Partners continually proves that. He is actively engaged and learning so that he can be a better member of the team. Our interns who worked with him this summer spoke highly of his work ethic and all of the extra things he did to teach them and help them grow. We are incredibly blessed to have Juan as part of our team."
Nominated by Megan Siever
The Wilma Divin Leadership Award
The leadership award was named after Wilma Divin because of her continued presence at Joeris after the passing of her husband, Johnny Divin. Wilma encourages others with her positive outlook and enthusiasm for life as she delivers baked goods to the Joeris offices. She is the epitome of selflessness and lives her life by some of the same tenets that we hold at Joeris.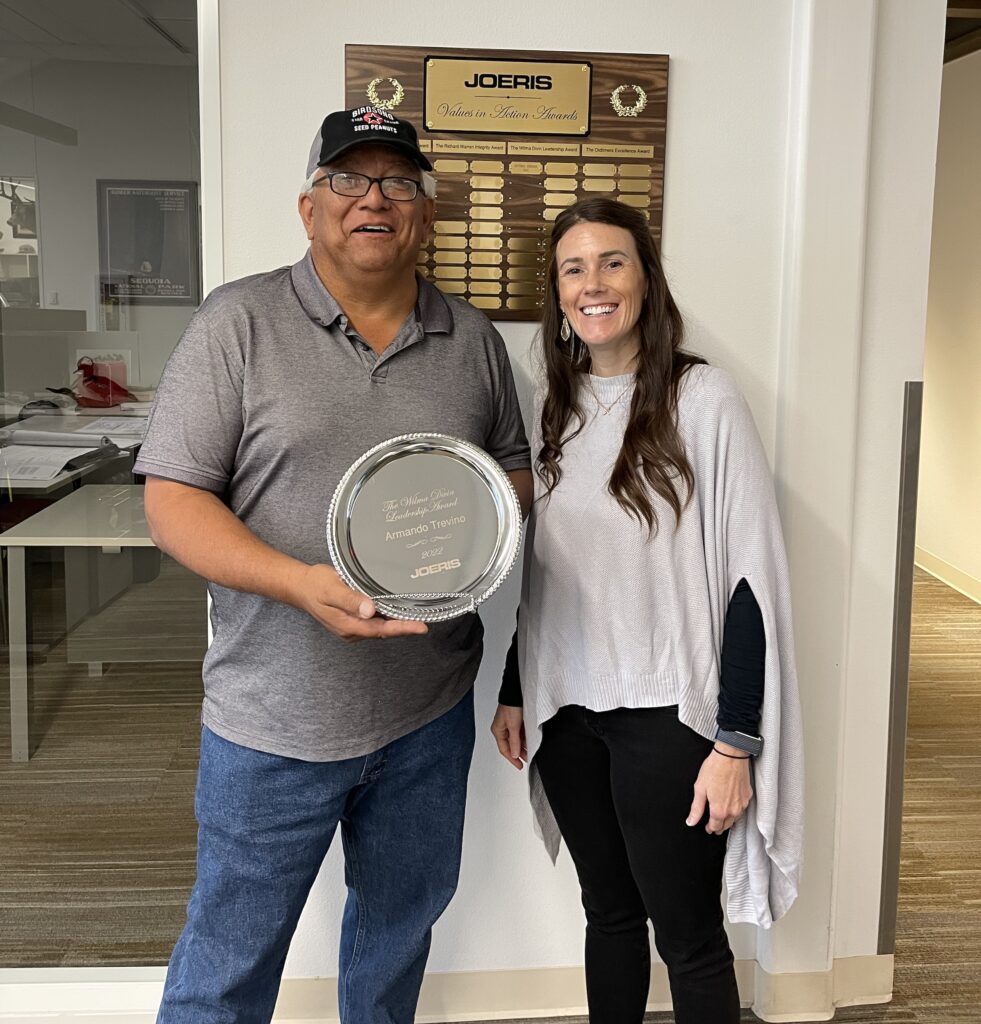 Retail
Mando Trevino, Superintendent
"Mando has taken a leadership role these last couple of years and has been overseeing multiple projects within the retail department. With his experience, he has been a valuable tool to our younger and even seasoned superintendents to use as a sounding board or a contact for direction/advice when challenged throughout the duration of a project. Not only is he valuable to the on-site teams but our project management teams as a resource for additional insight into the development of our projects both in Preconstruction while developing schedules and during construction by being able to look at "the Big Picture." His ability to embrace this role has had a positive impact on both our teams and business unit as a whole."
Nominated by Alex Treviño and Drew Godwin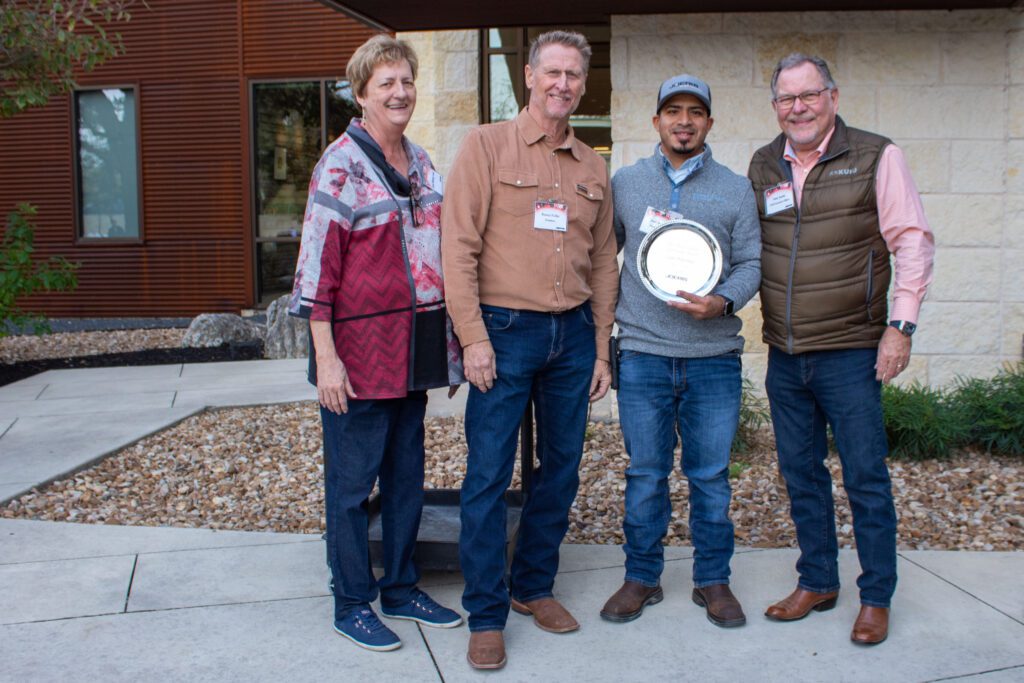 San Antonio
Juan Ramirez, Superintendent
"Juan leads by example and has the attributes of a servant leader, is always the first to step up to take on a challenge, and always takes ownership.

Juan takes the time to help whenever the project needs it, especially the Joeris staff on UHS, whether it be working a late shift, coming in on weekends, or leading a walk for the owner, he is always a team player."
Nominated by Karen Fletcher & Aubrey Harrell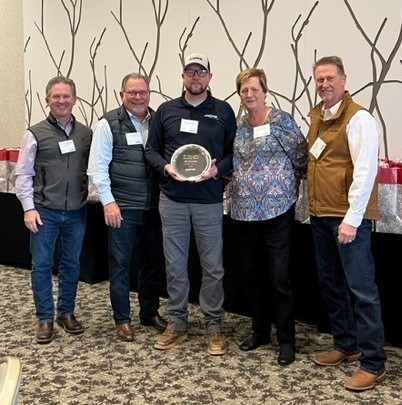 Austin
Jeb Jennings, Superintendent
"Jeb is a great example of a leader at Joeris. He consistently maintains a positive attitude and outlook on all aspects of work and life. He leads with kindness and has a fantastic ability to build long-lasting relationships. He is extremely likable. He always puts the job and the team first and will go out of his way to make sure not only the Joeris team has what they need but the trade partners as well. He is a great representation of Joeris and deserves the Wilma Divin Leadership Award."
Nominated by Christine Laskowski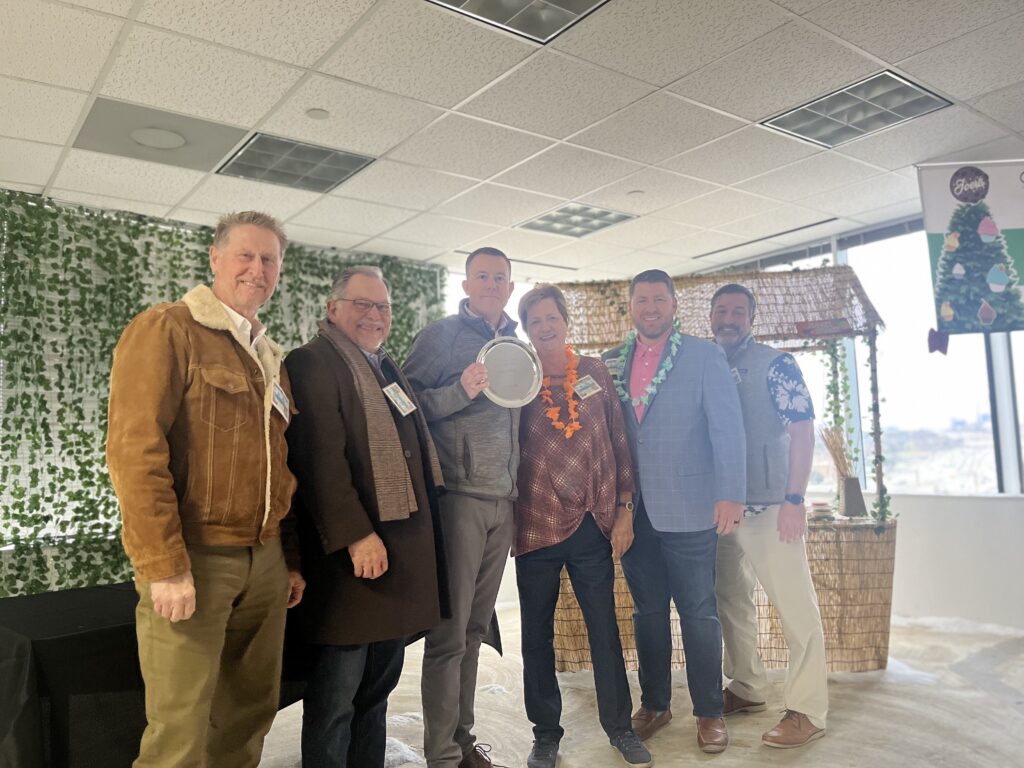 Dallas
Aaron Kuhl, Senior Project Manager
"Aaron is always that person who steps in when Scott may be away to fill the role of a leader. Whether it be to take care of those coming in from other offices to make sure they are feeling welcomed or taking them after hours, Aaron is that person. Making sure we have the support we need when an obstacle arises, he is always there. Checking in on us every time he is in the office and making sure there is anything we need. Engaging with us and just being a genuine person."
Nominated by Erica Turner & Zach Bryson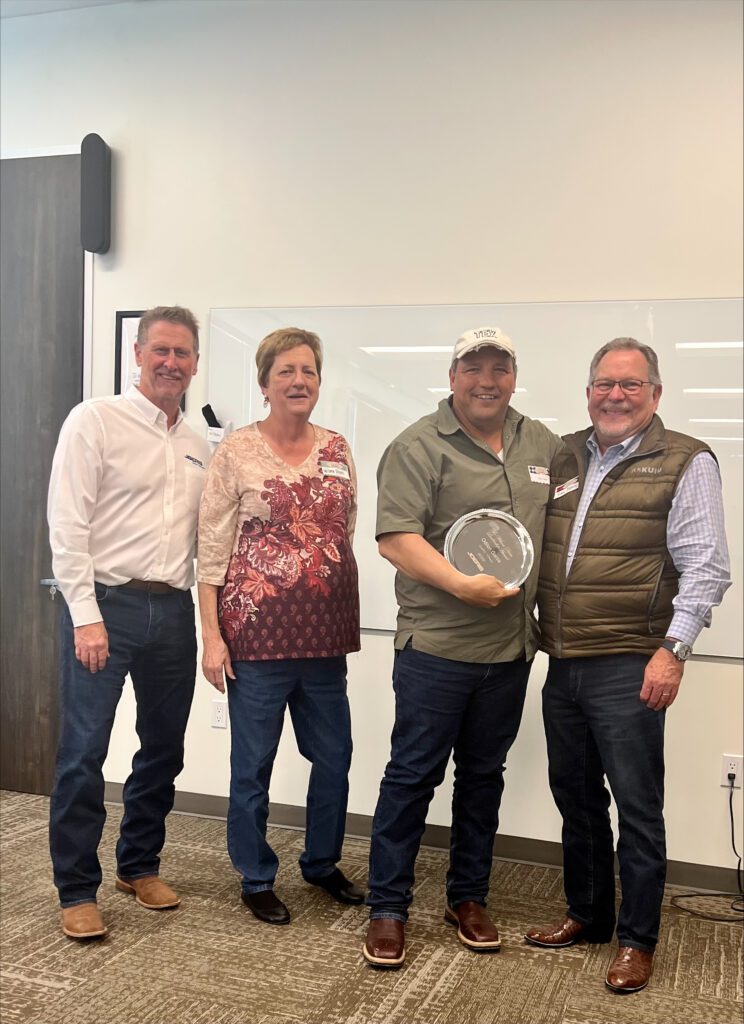 Houston
Odie Garza, Superintendent
"Odie has exemplified great leadership qualities on H-E-B's Transportation Center project. The subcontractors have high respect for his work ethic, dedication to safety, and compassion.

Odie attended eight early morning concrete pours in the span of two weeks (~4,000 CY). The project team asked to cover for him on multiple occasions, but Odie wanted to show the subcontractors how committed he was to the project's success.

Every Tuesday, before the foreman's meeting, Odie holds a safety meeting to review the primary hazards on the jobsite for the week. He includes every person on the jobsite (not just the foremen). He understands that everyone is responsible for working safely.

One of the foremen could not make his rent payment for one month because he had to get his truck fixed. Odie gave the foreman $200 to help him out for the month. Odie is/was not expecting to be reimbursed. Odie did this because he cared about his subcontractors and his team. Great work, Odie. One team!"
Nominated by Alex Bush, Jason Patterson, and Seth Hine.
The 'Oldtimers' Excellence Award
The excellence award was named after the seasoned veterans of Joeris — Lindy Mechler, Billy Carter, Roger Avants, Johnny Divin, Tony Shisk, John Mayberry, and James Lynch. They are the spirit of our company and embody the traits that we strive for in ourselves. They deserve credit for a fair amount of our successes and remind us to value the impact we have on each other and those we serve.
The 'Oldtimers' Excellence Award is awarded to the person in each office who delivers superior performance, service, and results. These people are always looking for ways to improve, focus on providing an outstanding customer experience, and embrace opportunities for innovation.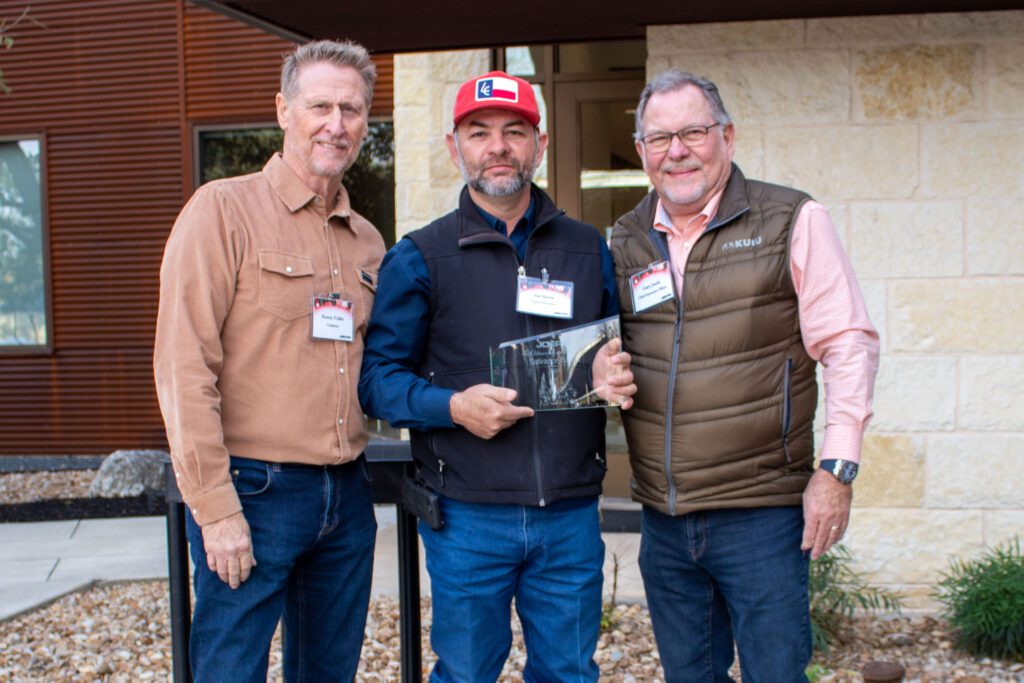 Retail
Sal Barba, Superintendent
"Sal, from day one, has exemplified excellence and instilled in our team the importance of providing our customers with both a smooth construction experience and product turnover. His attention to detail and providing a clean, efficient product that will satisfy the customer for years to come. He holds excellence to the highest standard when many would fixate on schedules and budgets. It does not go unnoticed by our HEB reps, who will frequently comment that "Sal caught another miss" or "Sal knows what we like." They trust him because of these qualities, and it makes our project relations much easier. He is the hardest worker on the site and rarely takes time off. Working beside him has given me so much more knowledge for future projects to come, and even though he would hate to hear it, he is well deserving of the Oldtimers Excellence Award."
Nominated by Lori Ellerson and Victor Gomez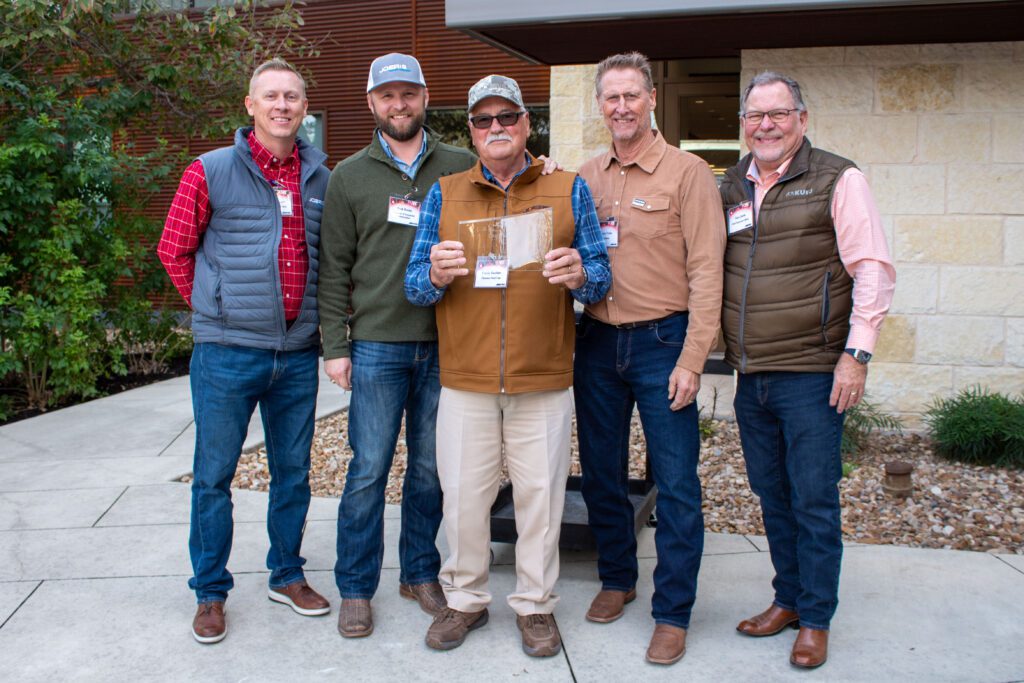 San Antonio
Lindy Mechler, Director of Field Operations
"Lindy Mechler is the personification of the Joeris Way. His integrity, grit, and willingness to lend a helping hand are unparalleled in our industry. Lindy preaches the basics and brings to life the legend of Leo Joeris and uses those stories to help cement an understanding of what made Joeris the company it is today and why we don't accept anything substandard. He uses his wisdom to strengthen and expand the foundation that supports Joeris and makes us stand out in our industry. I saw firsthand Lindy embrace the new safety culture and model the importance of this opportunity to be an industry leader."
Nominated by Nick Beuke, Aubrey Harrell, Tim Ledwig, and Dan Byrom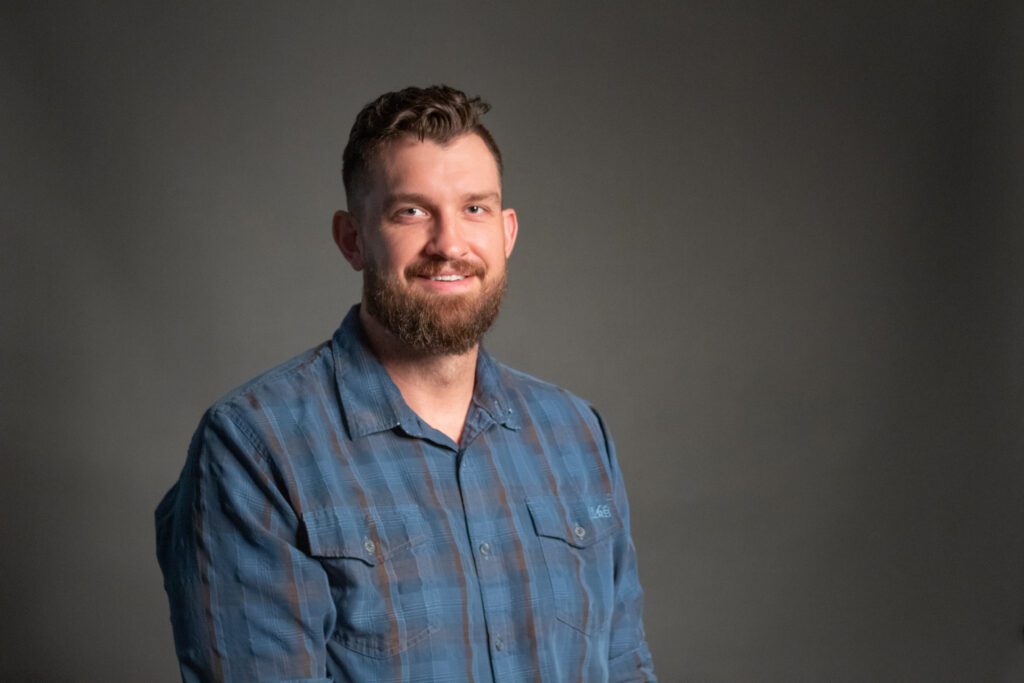 Austin
Zach Steinbach, Asst. Superintendent
"Zach has a drive in him to provide the best quality product to an owner. Just as it says above, he won't accept anything but the best and is always trying to improve. He is a great representation of how Joeris employees should represent themselves around the design team, owners, and tradepartners."
Nominated by Grant Hagar, Cody Seaman, and Nathan Hemm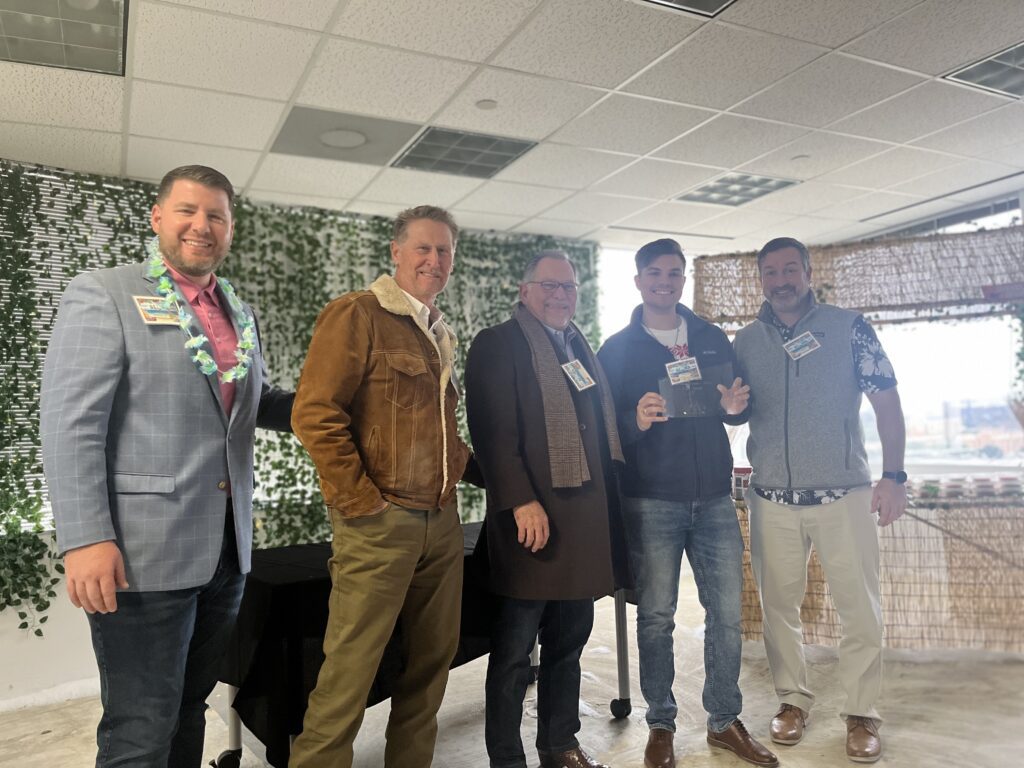 Dallas
Carl Caver, Asst. Project Manager
"Carl stepped into the PE role on Plano Central Market, handled his daily duties with ease, and quickly asked for more. He learned HEB's systems & processes and quickly started handling the work of an APM. He presents well in OACs and job reviews, is great at managing paperwork and HEB's change order & RFI process, and with continued mentoring & opportunities, is someone who will grow into a strong PM at Joeris."
Nominated by Tim Sneed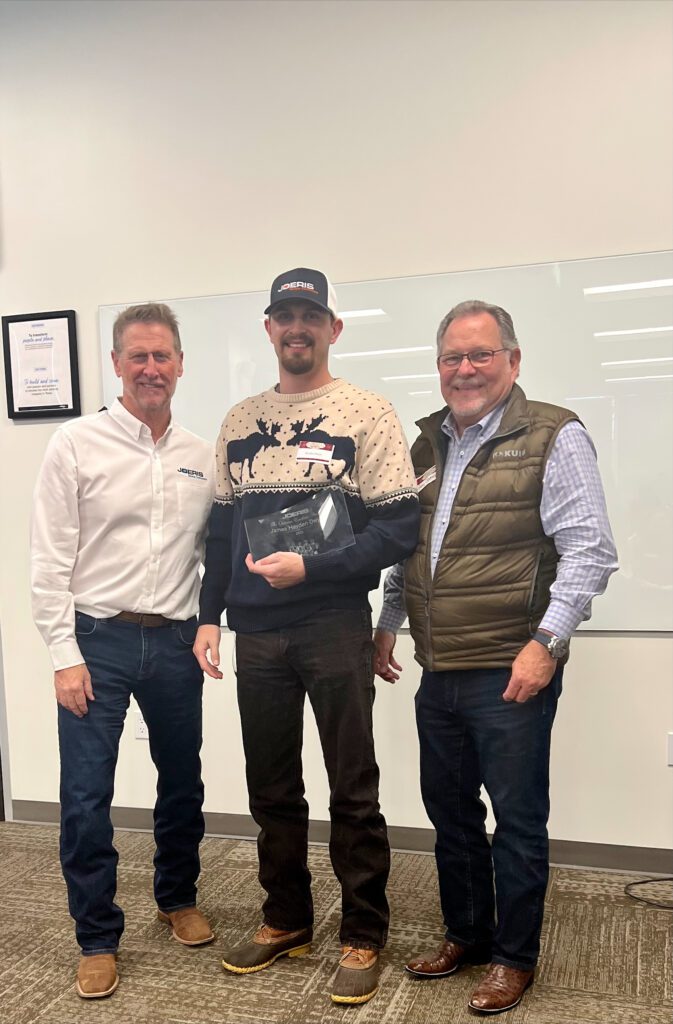 Houston
Hayden Dwyer, Asst. Project Manager
"Hayden's role over the past year has been to execute the responsibilities of an equipment coordinator and project engineer and grow into APM responsibilities on the HEB Magnolia 2 project. His high energy and communication skills were essential in processing all submittals in a timely manner and following up on HEB & subcontractor deliveries throughout the project. His contributions have been critical to the overall success of our schedule, and all parties (trade partners/consultants/owners) on the projects have recognized his dedication to procurement in an ever-changing supply chain. Hayden grew into APM responsibilities by coordinating directly with the AHJ/Permit Office, facilitating OACs, and playing an active role in pull plans. Currently, he has stepped up with handling change orders, billings, cost projections, and close-out for the project. His growth on the project has been exponential due to his hard work, positive attitude, and willingness to learn from all team members. He has been a selfless team player and executed at a high level of excellence throughout the project."
Nominated by Kyle Sirizzotti and Megan Siever
Congratulations to all of our Values in Action Award winners. Thank you all for living our Joeris values in your work each day.
Explore our portfolio to get a glimpse of some of the projects referenced above.
Joeris 2022 Values in Action Award Nominees
| | |
| --- | --- |
| Aaron Kuhl | Kristian Pearson |
| Aaron Vincent | Lauren Gibson |
| Albert Vazquez | Lindy Mechler |
| Alex Faoro | Logan Davenport |
| Alex Munoz | Mando Trevino |
| Alex Trevino | Mariana Flores |
| Baggio Lozano-Plake | Logan Leatherwood |
| Barret Stillings | Mariana Flores |
| Beka Graham | Mark Eddy |
| Ben Sheffer | Megan Siever |
| Bernie Gonzalez | Melissa Bright |
| Billy Hollers | Michael Glameyer |
| Billy Nelson | Michael Smith |
| Byron Grimm | Mike Brown |
| Caleb Weise | Mike Ramirez |
| Carl Caver | Nidia Rubio |
| Ciro Sifuentes-Balderas | Odie Garza |
| Clark Toliver | Omar Luevanos |
| Elijio Rios-Carreno | Paul Valls |
| Eric Lyon | Peyton Jurischk |
| Eric Mares | Rafael Raygoza |
| Esmeralda Rosas | Randy Martinez |
| Felipe Bruno Castillo | Ray Espinoza |
| Gilbert Rodriguez | Reuben Torres |
| Glen Ricks | Rhody Baker |
| Jeb Jennings | Ronald Singer |
| Jeff Challis | Sal Barba |
| Jim Ruede | Sandra De Leon |
| Joe Street | Shannon Shipley |
| Jordan Verstuyft | Stoney Stone |
| Jorge Gonzalez | Stoney Stone |
| Jose Sanchez | Tim Sneed |
| Juan Cruz | Tony Moreno |
| Juan Montenegro | Tyler Hirsch |
| Juan Palafox | Victoria Johnson |
| Juan Ramirez | Vincent Ziegler |
| Justin Lutrell | Wade Mayfield |
| Kenneth Groom | Zach Steinbach |
| Kim Barrett | |