About
What Makes Us Different?

Look Below to See What Keeps Us on the Job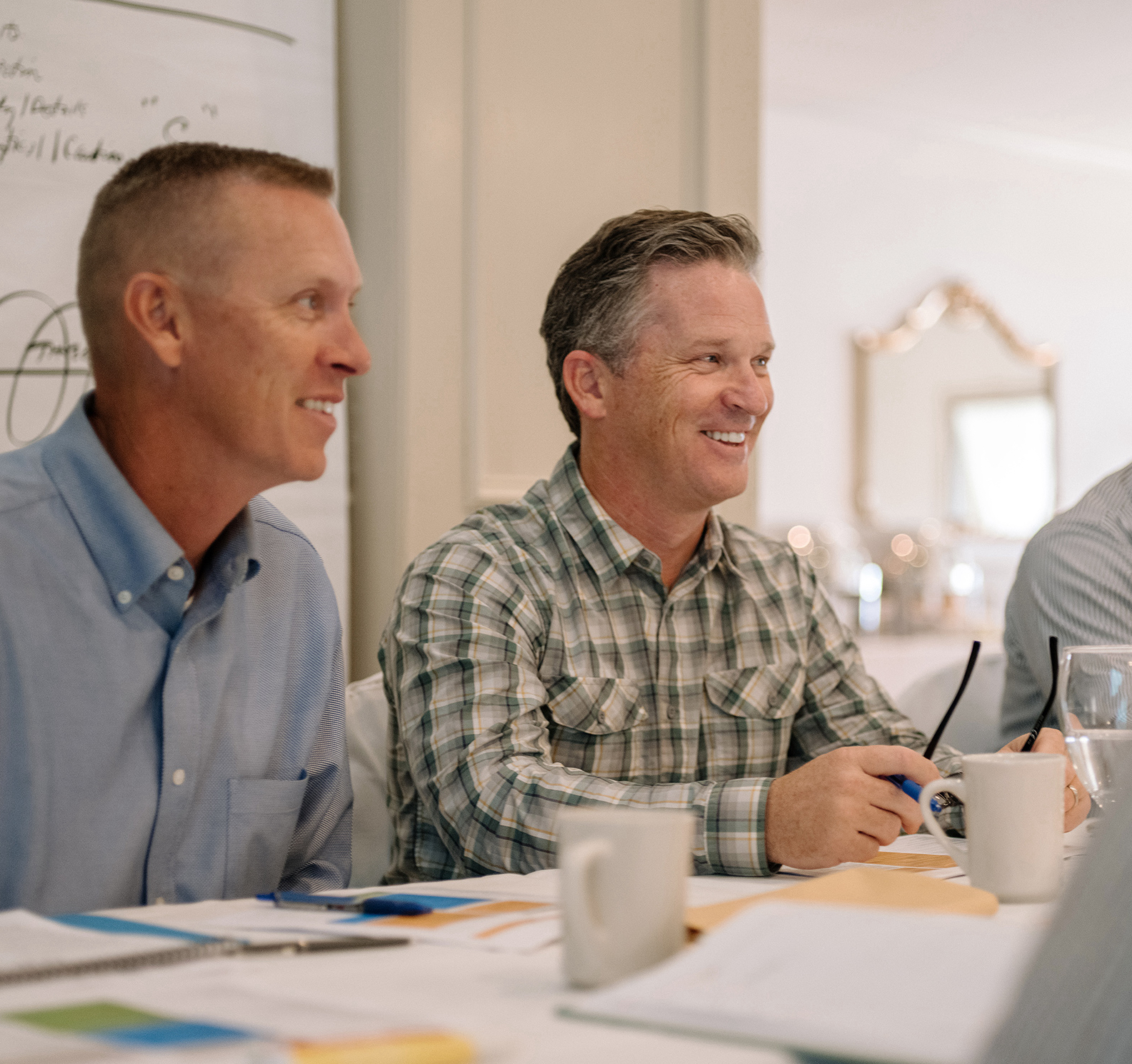 Safety in All We Do
Safety is a top priority at Joeris, rooted in our uncompromised dedication to family first. We ensure a safe workplace for our employees, as well our clients and the communities we serve. Every individual at Joeris is expected to approach their work in a safe and responsible manner.
More About Safety
2022
ENR Texas & Louisiana's 2022 General Contractor of the Year
2022
AGC General Contractor of the Year
2021
ASA General Contractor of the Year
Integrity
Always choosing to do the right thing, respecting others, and building honest and trusting relationships is just our way of life. We know how important it is to keep our promises, be accountable, and to model loyalty, commitment, and most importantly, grit.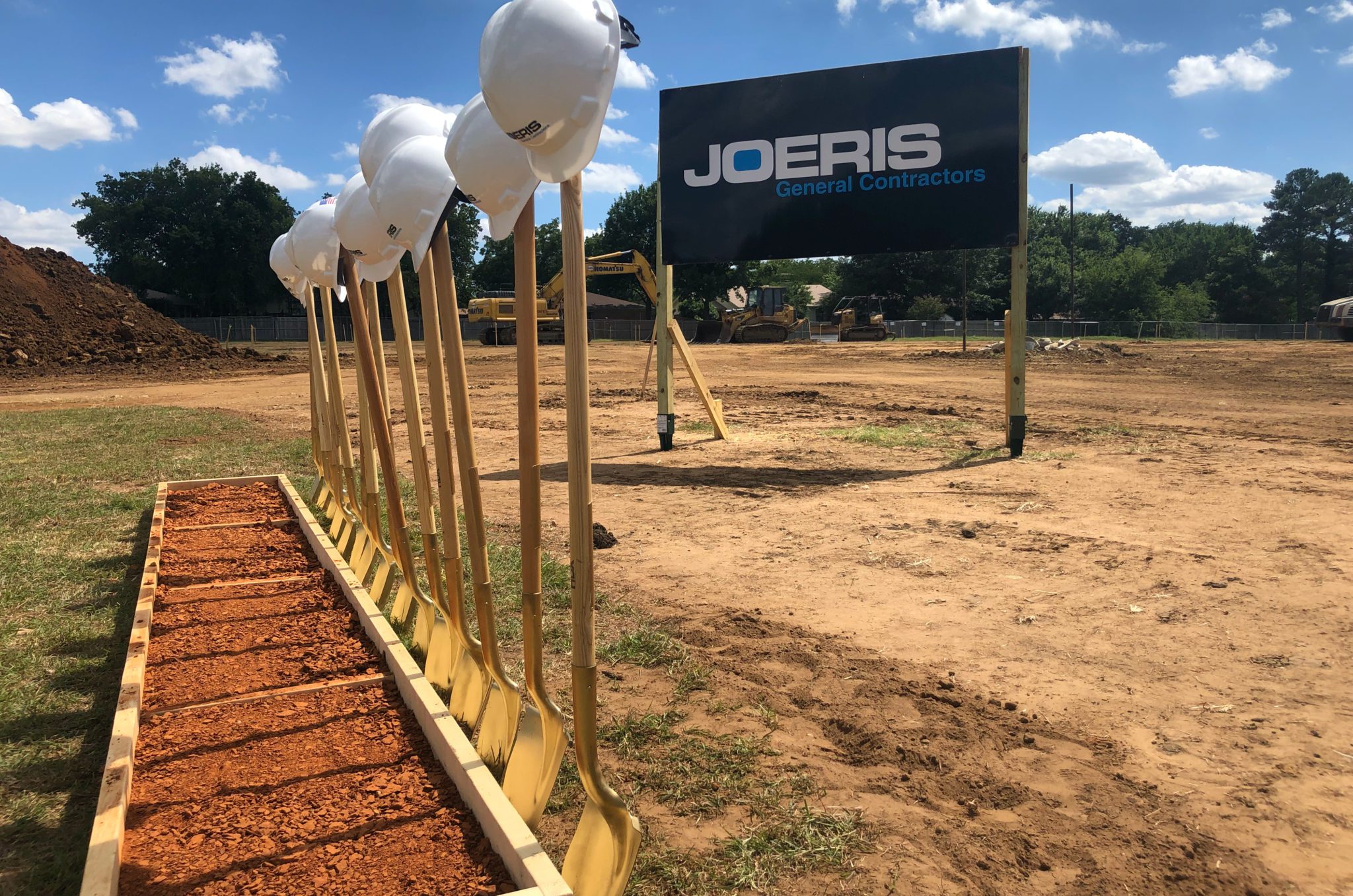 The Communities We Serve are More Than Just the Places Where We Work
Sometimes, communities themselves are our clients. But always, communities are where we work, live and raise our children. So in addition to our commitment to clients and employees, our firm is committed to making a difference in our communities – through volunteer service by our staff as well as our direct financial support for numerous organizations.
Community
Excellence
Delivering superior performance, service and results and providing a best-in-class customer experience is our promise. Joeris' dedication and dynamic approach to continuous improvement through the application of effective construction technology and innovative processes make jobs more efficient.
Our leaner business practices create more opportunities for growth and success and result in increased sustainability.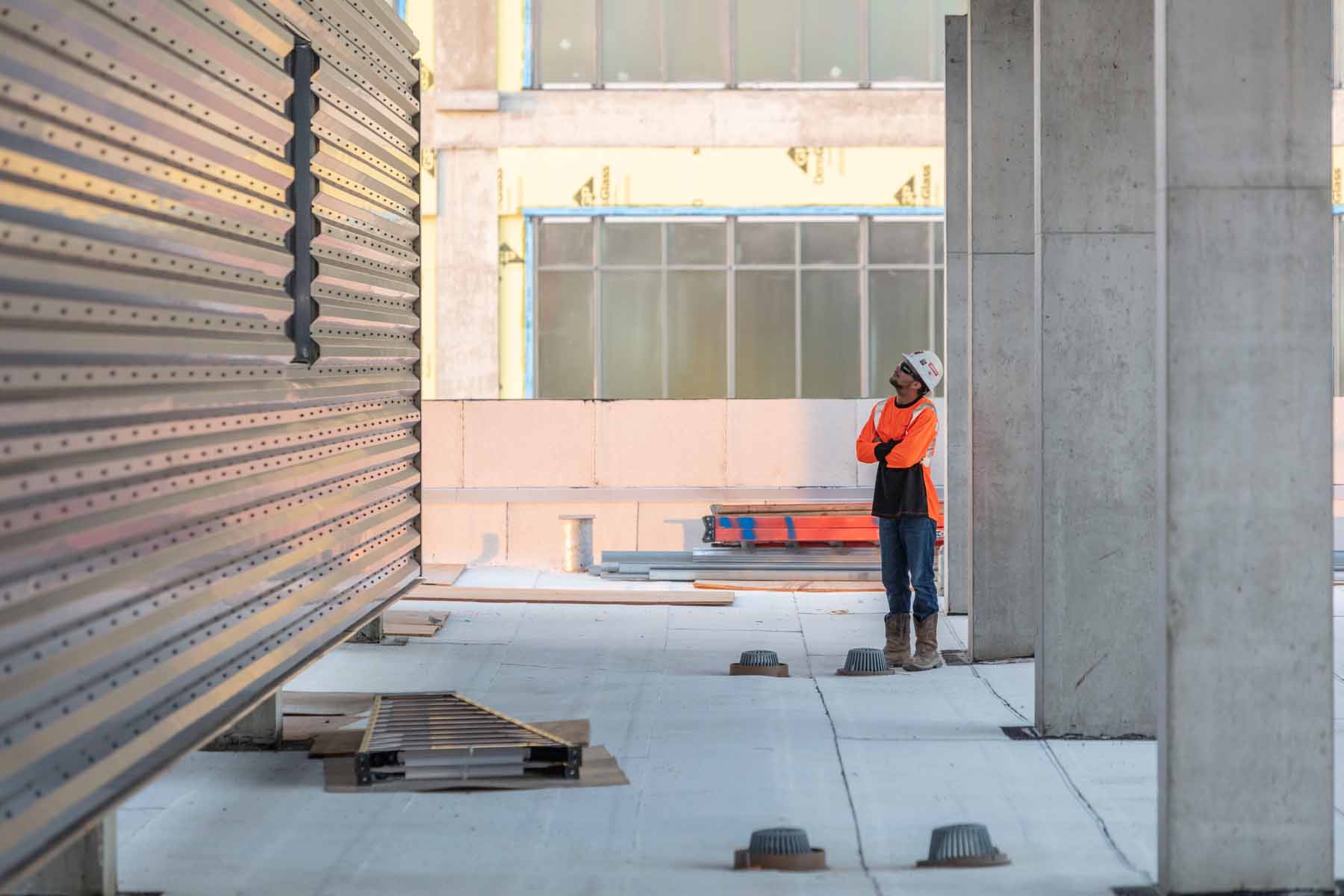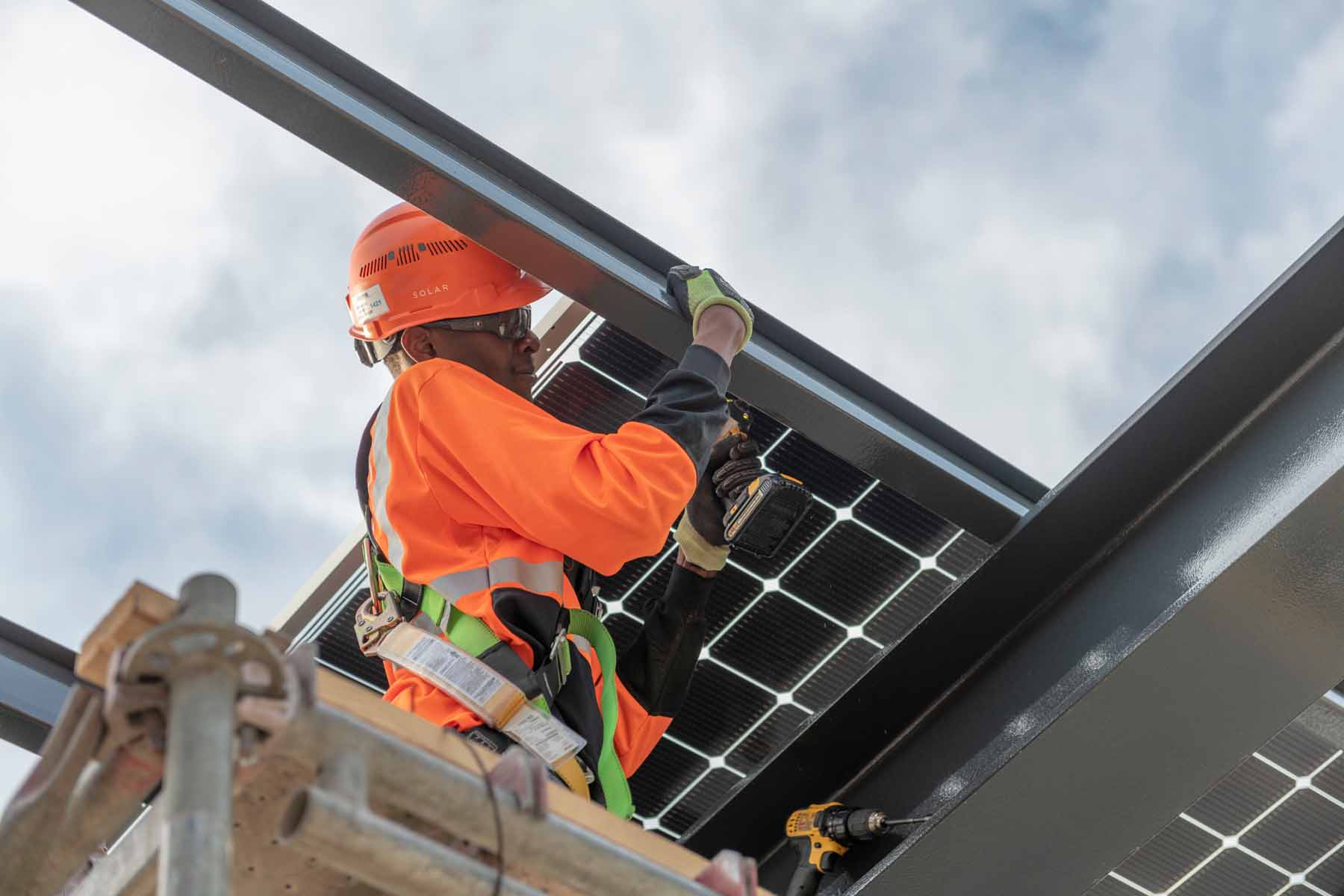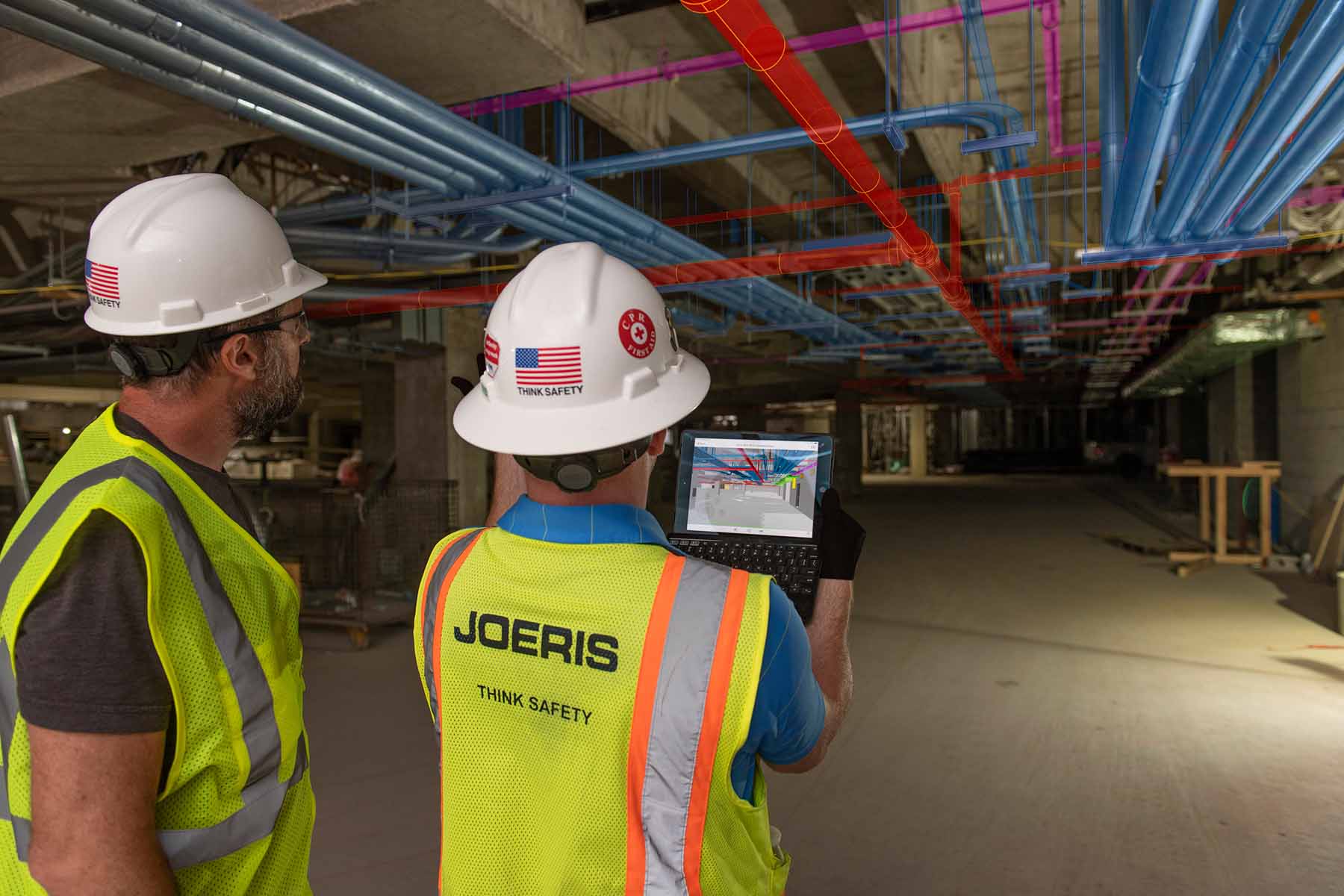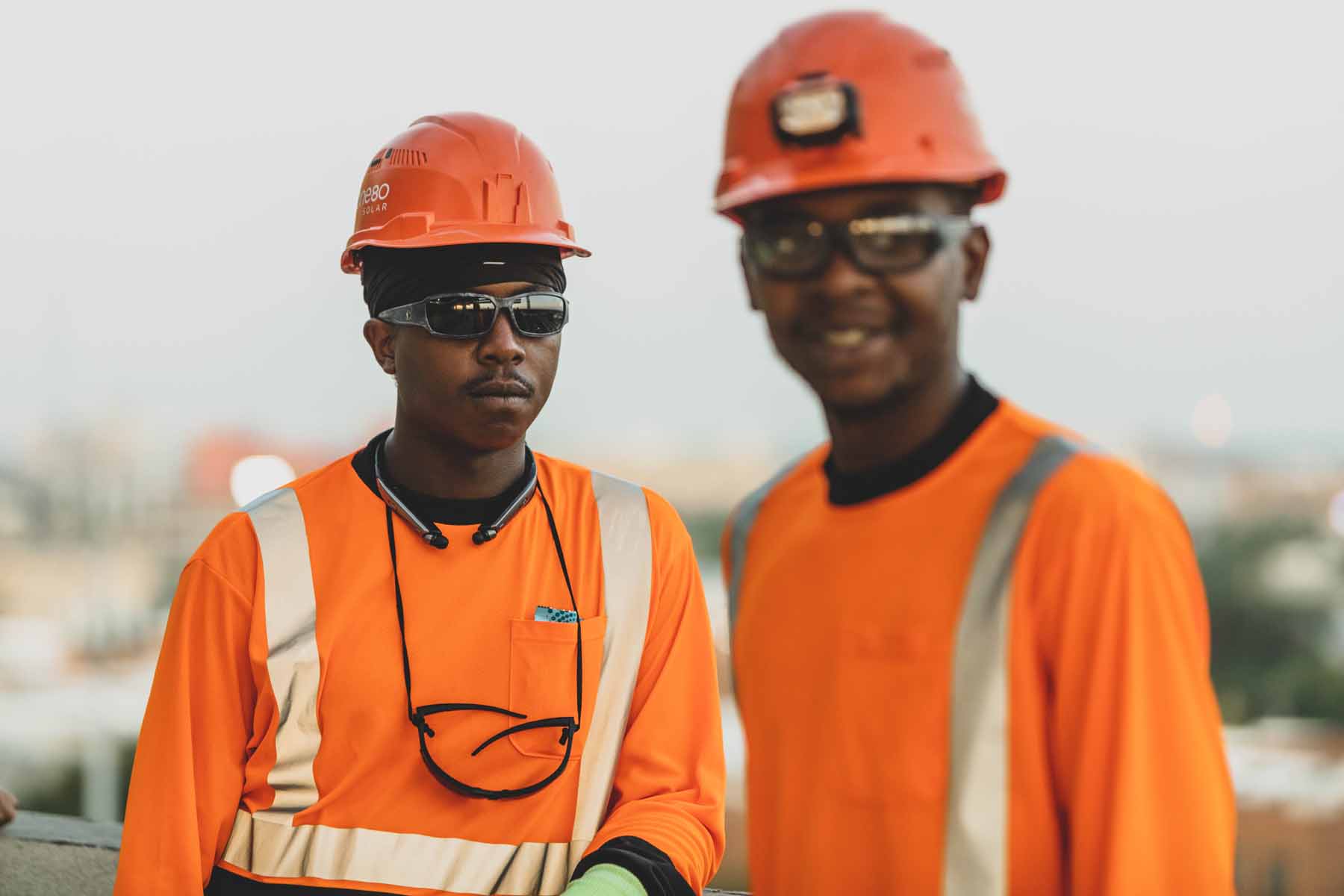 Quality
Our teams conduct inspections daily, enact a Zero Punchlist Initiative on each project and are mentored by our senior superintendents on how to achieve the highest level of quality. We ensure all trade partners meet these standards.
Sustainability
Making it work in practical and measurable ways requires both education and commitment. We pursue LEED certifications whenever possible and encourage LEED education and accreditation for operations staff.
Innovation
Innovation is the creative iteration of discovering new ways to do the same thing, but better. Everyone at Joeris is empowered to be an innovator. We innovate by learning, doing and utilizing the latest tools to make the services we provide more reliable, connected, secure, and resilient.
Diversity and Inclusion
Diversity brings value to our company, our projects, and our industry at large. We maximize that value by seeking opportunities to recruit and partner with employees and trade partners/suppliers of diverse backgrounds. We have never failed to meet a project HUB or SWMBE goal. Through our robust outreach efforts and good faith efforts put forth on every project, we continue to do our part in developing our local trade partner/supplier community's diversity.
Leadership
The managers and executives shown in this section? They're people you're most likely to see first when you discuss a project. But make no mistake – any person who works for us has already earned our trust and respect. They will work to earn yours.
As Chief Executive Officer of the company, Gary Joeris is responsible for formulating short-term and long-term goals, as well as company policies, in order to achieve overall corporate objectives that align with the firm's mission, vision, and values. During his more than 30-year career in commercial construction, Gary has adhered to and deepened the same high-quality business ethics on which his father built the firm. He is active in each project, and his strong leadership and management skills have been key factors in the firm's continued success. In addition, Gary is actively involved in many business and community organizations.

Gary is an employee owner of Joeris General Contractors, LLC.

Known as a culture champion, Kenny joined the Joeris team as a Project Manager in 1997 and now serves with the Executive Team as the President. Kenny sets the firm's vision and ensures alignment with company values and strategic goals. He is also a skilled client liaison, ensuring Joeris provides client satisfaction throughout our projects and across all teams. Kenny is highly concentrated on relationships both inside and outside the company and serves as the primary employee advocate within the company. Kenny is a devoted leader and also spends much of his time giving back to the local community where he is active in the local real estate and development communities as well as his local school board.

Kenny is an employee owner of Joeris General Contractors, LLC.

As Executive Vice President, Angela is responsible for corporate and strategic planning. She provides oversight of strategy definition, implementation, and stakeholder involvement. Angela is a culture champion and as such, she oversees the firm's organizational leadership development through Values-Based leadership. With over 18 years in executive leadership, strategic planning, and leadership development in conjunction with more than 30 years of marketing, communications, and technology experience Angela is an indispensable member of the Joeris team.

Angela is an employee owner of Joeris General Contractors, LLC.

Henry has been in the construction industry in Central and South Texas for over 34 years with experience in both the public and private sectors. Henry has held positions ranging from field engineer to superintendent, and project manager to president. This experience makes him a foundational member of the Joeris Executive Team where he provides leadership as the Chief Operations Officer. He is responsible for the oversight of operational performance and execution from preconstruction through warranty. Henry is highly respected in the construction industry for his resolute integrity and consistent project success record.

Henry is an employee owner of Joeris General Contractors, LLC.

Ryan is an integral part of the leadership team at Joeris General Contractors with more than 12 years of experience in the industry. He provides his financial expertise as the Chief Financial Officer on the Executive Team. He is responsible for directing the company's financial strategy, planning, and forecasts. Ryan conducts monthly project management meetings to assess project progress from the standpoint of budgets and billings. In addition, he analyzes and oversees the firm's investments and business planning. Ryan is a natural leader with a dedication to this industry, the Joeris company, and his community, also serving as a school board member in his local school district.

Ryan is an employee owner of Joeris General Contractors, LLC.

Kristian has worked in the commercial construction industry for more than 30 years. As the Chief Strategy Officer and a member of the Joeris Executive Team, Kristian drives cross-functional business processes and business model innovation while identifying strategic risks and opportunities. He uses his innate communication skills to collaborate with leadership and cross-function teams to execute strategies.

Kristian is an employee owner of Joeris General Contractors, LLC.

Carl has worked in various capacities in the construction industry for more than 21 years. Since joining Joeris in 2003, Carl quickly put this knowledge to work as an Assistant Project Manager. In short order, he was promoted to Project Executive and now serves as one of our Chief Operations Officers. He now oversees operational execution of all San Antonio and South Texas projects for an annual volume of more than $400M. Carl contributes to the company's strategic growth as a member of the Executive Team. He is highly respected by all members of the construction team and is known for his integrity and project management skills. Carl is a committed member of his community where he invests his time outside of work in youth sports programs as a coach. Carl is an employee owner of Joeris General Contractors, LLC.

Karl Joeris has more than 35 years of experience in the industry. Since graduating from Texas A&M University, Karl has worked in every facet of the business, field operations, project management and operations management. He is an industry expert with extensive skills in executive leadership of high-performing teams. Karl has a proven record, delivering more than $2 billion in complex projects that meet or exceed project profitability goals. As a Chief Operations Officer at Joeris, Karl oversees all major joint-venture contracts and works closely with our teams, focusing on client service and relationships as well as operational excellence.

Karl is an employee owner of Joeris General Contractors, LLC.

Burton began his construction career more than 27 years ago as a Project Engineer. His knowledge and experience make him a valuable asset to the Joeris team where he now provides his expertise as the Vice President of Austin. Burton oversees all projects and project teams throughout the Central Texas area as well as all Austin office operations including personnel management, profit and loss, pre-construction, and project execution. He provides oversight and guidance to Central Texas project teams and ensures clear communication with owners and stakeholders during each phase of the project. Burton is highly respected by owners, architects, and subcontractors for his unwavering integrity and steadfast work ethic.

Burton is an employee owner of Joeris General Contractors, LLC.

Scott has over 18 years of experience in construction and senior project management, ranging from Project Executive to a Division Manager of 45 employees with full profit and loss responsibility to Vice President of the Joeris Dallas Office. Scott is proficient at providing direction and guidance to Dallas/Fort Worth project teams and ensures clear communication to the owner during each phase of the project. He oversees all project teams throughout the Dallas/Fort Worth area as well as office operations including personnel management, profit and loss, and project execution. Scott served this country as a United States Army Officer from 1996-2001. Scott is an employee owner of Joeris General Contractors, LLC.

Billy joined Joeris after a distinguished flying career in the United States Air Force. With an unwavering standard of integrity and a deep sense of self-motivation, Billy is a natural leader. His military career in Air Force Special Operations as an instructor pilot, along with more than 12 years of industry experience, has given him a truly unique and level-headed perspective as the Vice President of Retail where he oversees all operations including management of project teams, pre-construction and project execution within the Retail Division. He provides direction and guidance and ensures clear communication is a primary focus for his teams and client relations. Billy is an active member of local community organizations including the Texas Cavaliers, German Club, and Order of the Alamo. 

Billy is an employee owner of Joeris General Contractors, LLC.

As a member of the construction industry for more than 18 years, Russell has worked in numerous roles in both pre-construction and construction operations. He is a critical thinker and tenacious leader with specialized expertise in preconstruction and estimating methods. As the Vice President of Estimating, Russell is responsible for establishing effective and strategic estimating practices across all Joeris Business Units. He manages the preconstruction process on behalf of Joeris, advises estimating and operations teams on cost strategies, oversees the development of cost estimates alongside the A/E and Owner, and incorporates LEAN processes and procedures through the use of construction technology.

Russell is an employee owner of Joeris General Contractors, LLC.

Julie Delahunt has more than 30 years of experience in Human Resources and Learning and Development. Julie excels at building and maintaining relationships with employees and is passionate about learning and development, which enables her to provide opportunities for employee growth and advancement. As Vice President Julie oversees all Human Resources and Learning and Development efforts across all Joeris offices. This includes recruiting efforts, employee development planning, learning management systems, onboarding, benefits, employee relations and succession planning.

Julie is an employee owner of Joeris General Contractors, LLC.

Chris Corso is the Vice President of Strategic Partnerships at Joeris. His primary focus is on elevating strategic partnerships within the construction industry with all Joeris stakeholders. Chris excels at fostering positive relationships with clients, community leaders, architects, engineers, consultants, and trade partners. Through his expertise and collaboration, he drives growth opportunities, establishes best practices, and ensures exceptional client experiences, resulting in long-lasting powerful partnerships between Joeris and our stakeholders across the state of Texas. Chris's dedication to strategic partnerships contributes to Joeris' success and positions the company as a leader in the Texas construction industry.

Chris is an employee owner of Joeris General Contractors, LLC.

As the Vice President of Higher Education at Joeris, Marty Garza is equipped with a deep understanding of the unique requirements and challenges faced by educational institutions. His prior roles as a Higher Education Market Leader, Vice President of Operations, Area Manager, and Project Executive for firms across Texas have honed his skills in delivering exceptional results while creating powerful partnerships with various higher education systems and private universities.

With a track record of excellence, his expertise in managing complex projects makes him a valuable asset to stakeholders. Marty combines his years of construction experience with his mastery of the unique needs and complexities of the higher education domain to deliver client and end-user satisfaction with the built environment.