Don't Skip the Industry Mixer
7 Reasons Why Professional Organizations are Awesome
Want to hear the most common reason people think they should join a professional organization? I bet you can guess.
Networking. But that word is vague, and incites fear in many.
We've set out to shed those stiff layers around professional organization participation to reveal the warmth and joy they can bring to your professional life. We promise, after you read this list, you'll remember why industry organizations are awesome.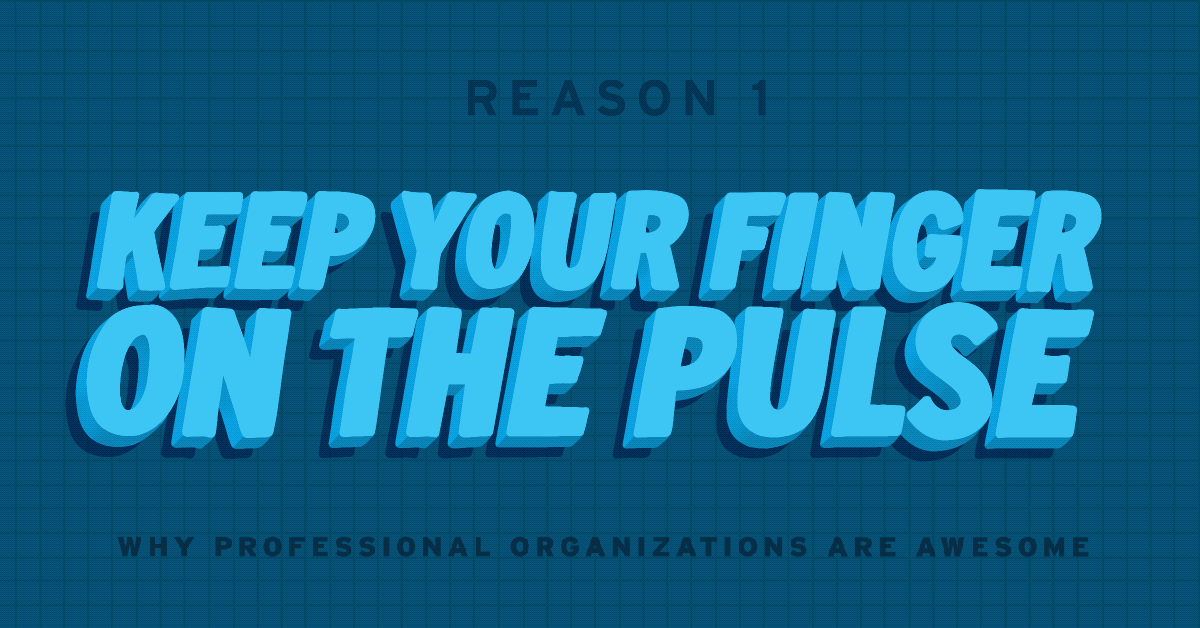 1. Keep Your Finger on the Pulse
You don't know what you don't know, right? If you're not in the spaces where industry leaders and clients are sharing their knowledge and opportunities, how can you be expected to maintain an awareness of current trends and happenings? Stay involved and business development, insights, and relationships will surely follow.
When you participate consistently, you'll discover new opportunities. You learn ways to improve your firm's service offerings.

JORDEN DIAL Director, Client Services – North Texas
It's also worth noting that if you're new to the industry, the more you lean into industry organization participation, the quicker you'll begin to connect the dots in the role your firm plays within the industry network, while gaining valuable individual connections with others outside your firm. Comparing notes and swapping stories will take you far.
While networking with others in my industry, I've learned more about their roles in peer industries (architects, engineers, etc).

KAYLA CHOATE Marketing Communications Specialist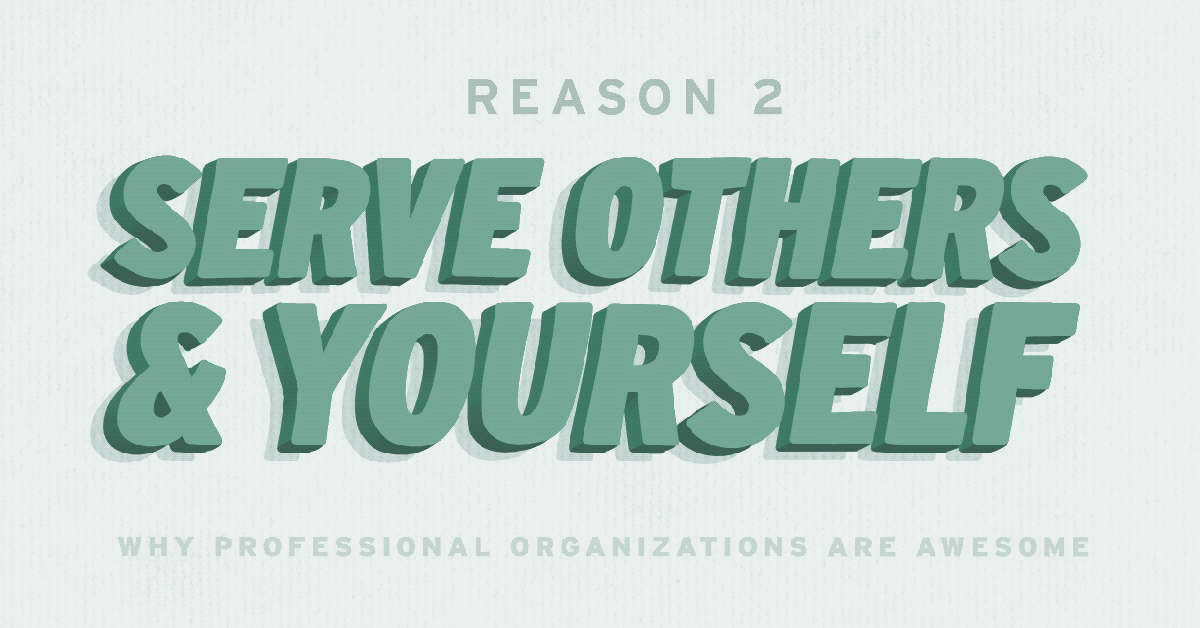 2. Serve Others & Yourself
Professional organizations create the spaces where we can collectively influence our community for the better, volunteer our time for causes we all care about, and mentor our current and future leaders. Together we are stronger, and isn't that what the AEC (Architecture-Engineering-Construction) industry is all about?
I am able to help enrich the African American community by helping raise funds for nonprofits that empower the historically underutilized business community.

ELLEN WARD Human Resources Manager
The support and efforts we give today are for tomorrow's future.

PATTY MORENO Executive Assistant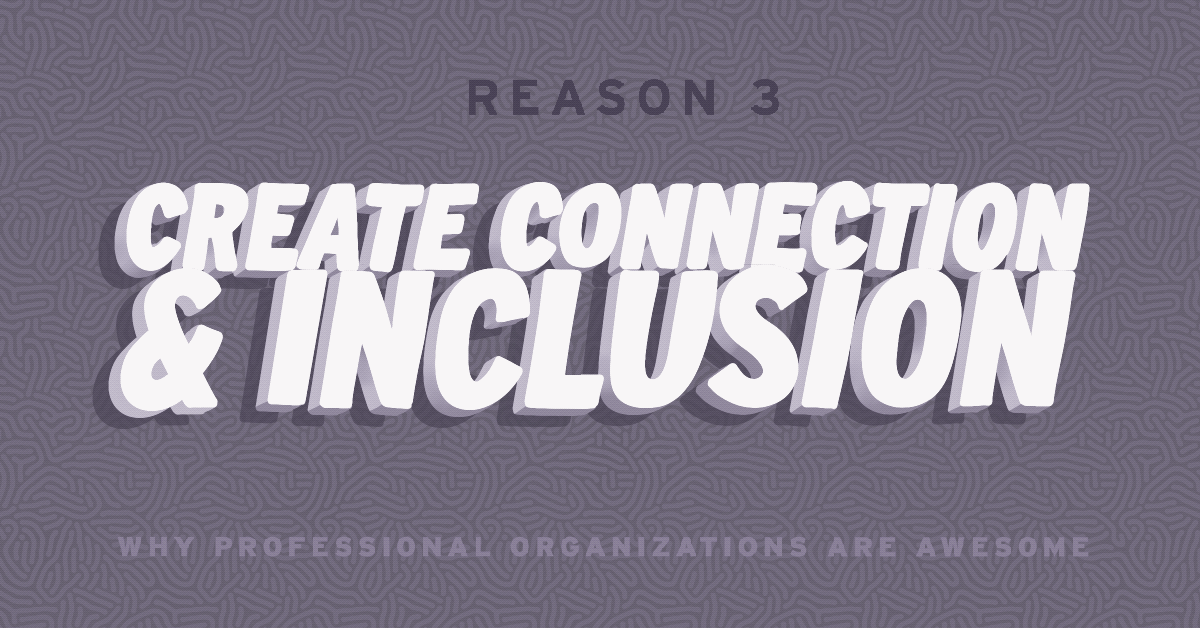 3. Create Connection & Inclusion
Your professional journey has never been all sunshine and rainbows (hello…rain days destroy your construction schedule much?). You, like everyone else, need support and positive affirmations that you're on the right track, that you belong. We all deserve to have an industry community where we can feel included, to find friendships, and get in touch with the human connection behind the buildings and structures we create. Find an industry organization that offers that to you and be sure to offer that to others in return.
I have made relationships with volunteers/fellow industry professionals that will last a lifetime and have been blessed to work with some incredibly talented and driven students.

LORI ELLERSON Assistant Project Manager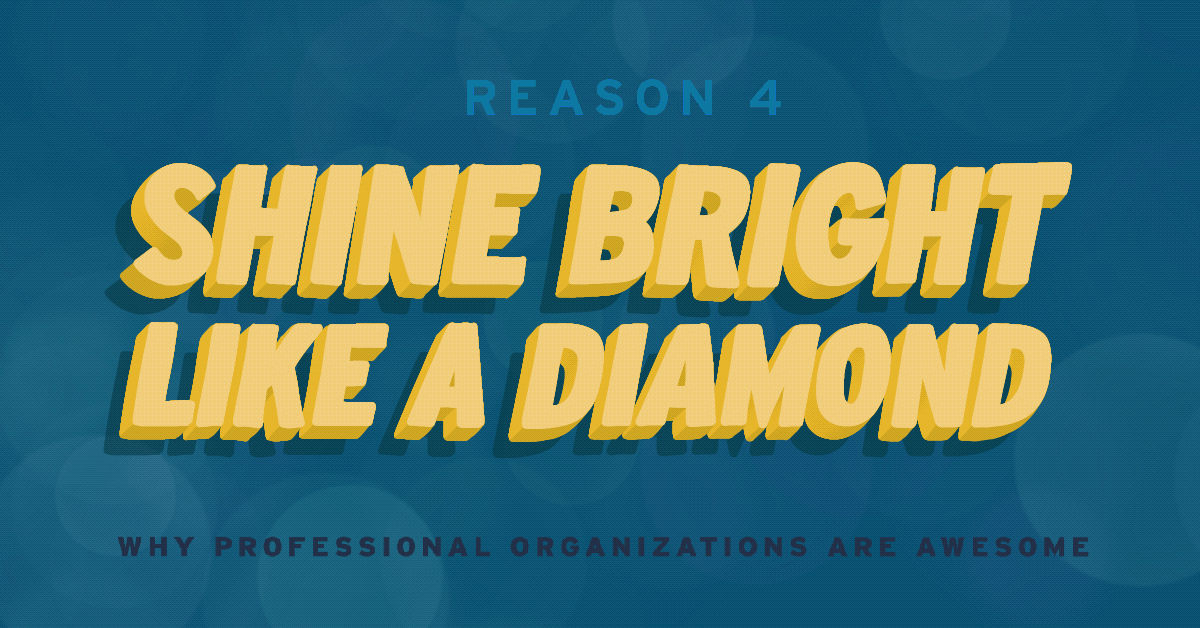 4. Shine Bright Like a Diamond
Look at you, you're beaming! By showing up and participating, you've tapped into a sense of achievement through your involvement, a feeling of gratitude for the community you are a part of, and the pride you have for your company. Professional organizations offer ways for us to highlight who we are, and how awesome our firms are for supporting us being there.
I take great pride in representing Joeris amongst our industry peers and competitors.

SELENA MARQUEZ HORN Marketing Brand Specialist
I feel a sense of achievement through my involvement. I can represent my company and be a problem solver.

TRAVIS CODY Project Manager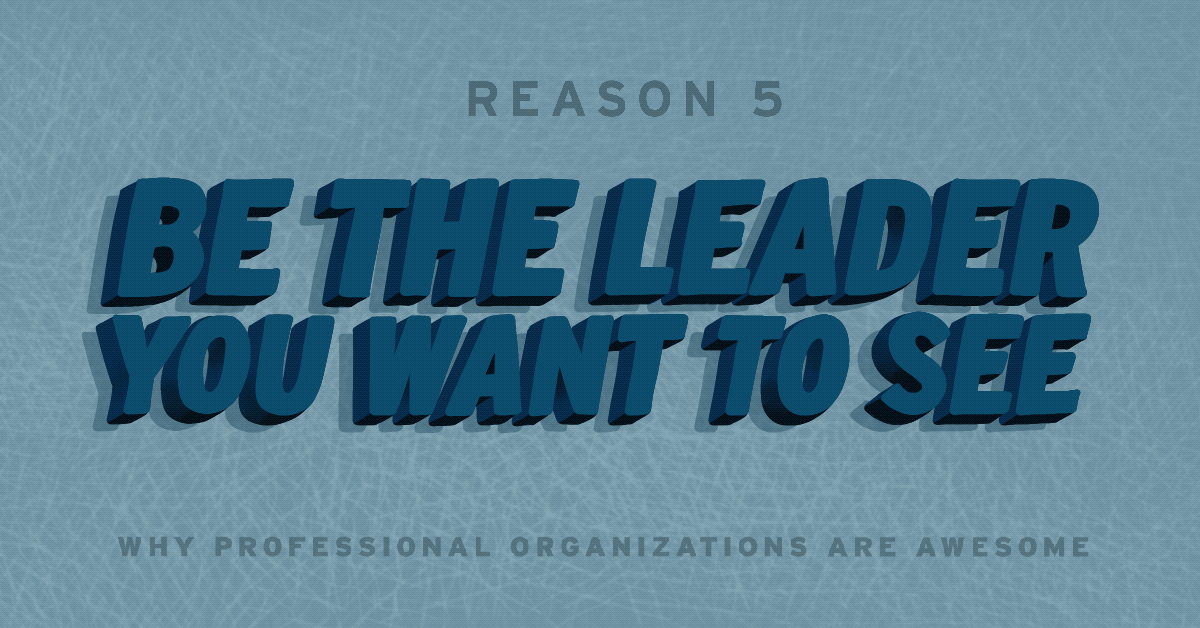 5. Be the Leader You Want to See
Have you heard the saying, "Be the change you want to see in the world"? Apply that to leadership and you land on the crux of why industry organizations are such a powerful part of our professional community. When you join an industry organization, there are endless opportunities for you to step up, organize, share, develop, be an ear, as well as a voice. Build your personal brand of leadership and strive to develop a reputation other folks in your industry will want to emulate.
By being a sponsor to our industry fellow's organizations, we maintain a presence in that part of our community. It's important to show that support.

PAM MOCZYGEMBA Senior Project Manager
I've gained leadership experience working with successful industry leaders and serving on the executive committee of ABC.

RYAN DOEGE Chief Financial Officer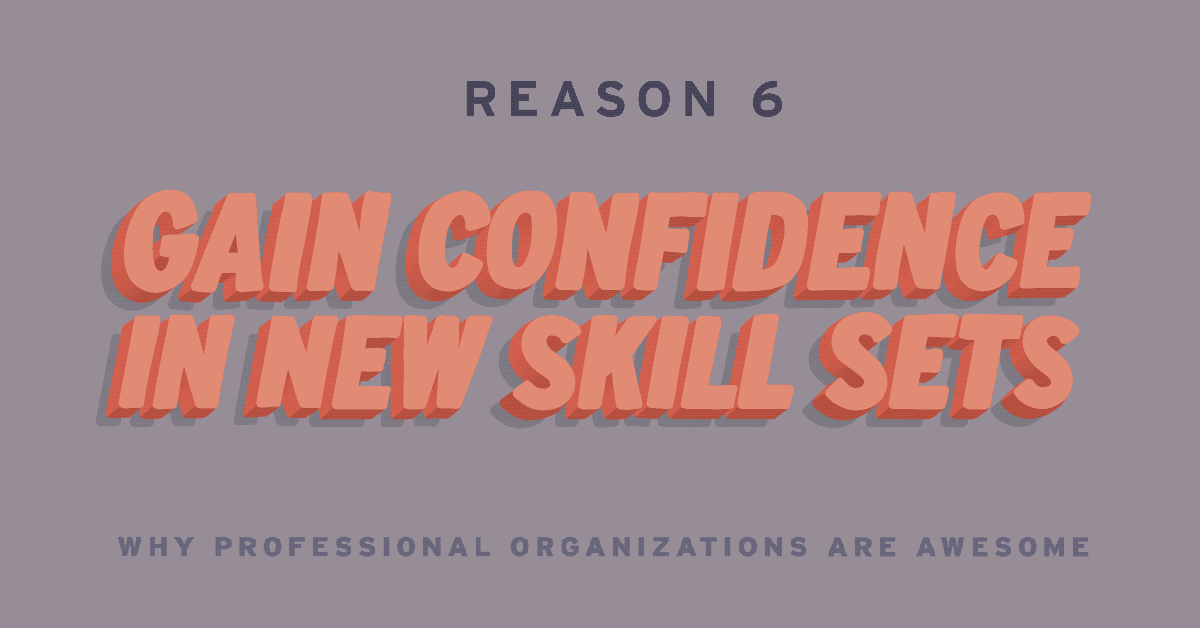 6. Gain Confidence in New Skill Sets
Strengthening a skill set relevant to your work will amplify your confidence while demonstrating your ability to grow to those around you. Growing and evolving isn't easy. It's an obvious "actions speak louder than words" moment for you. Search for learning/committee/volunteer opportunities that make the most sense for you, and grow, baby, grow!
Our firm has access to the programs and services offered by these organizations, such as education classes and industry events.

TRAVIS CODY Project Manager
Skills Industry Organizations Help Cultivate
Event Planning & Coordination
Leadership
Technical Skills
Community Outreach
Content Creating
Mentoring
Fundraising
Networking
Industry Trends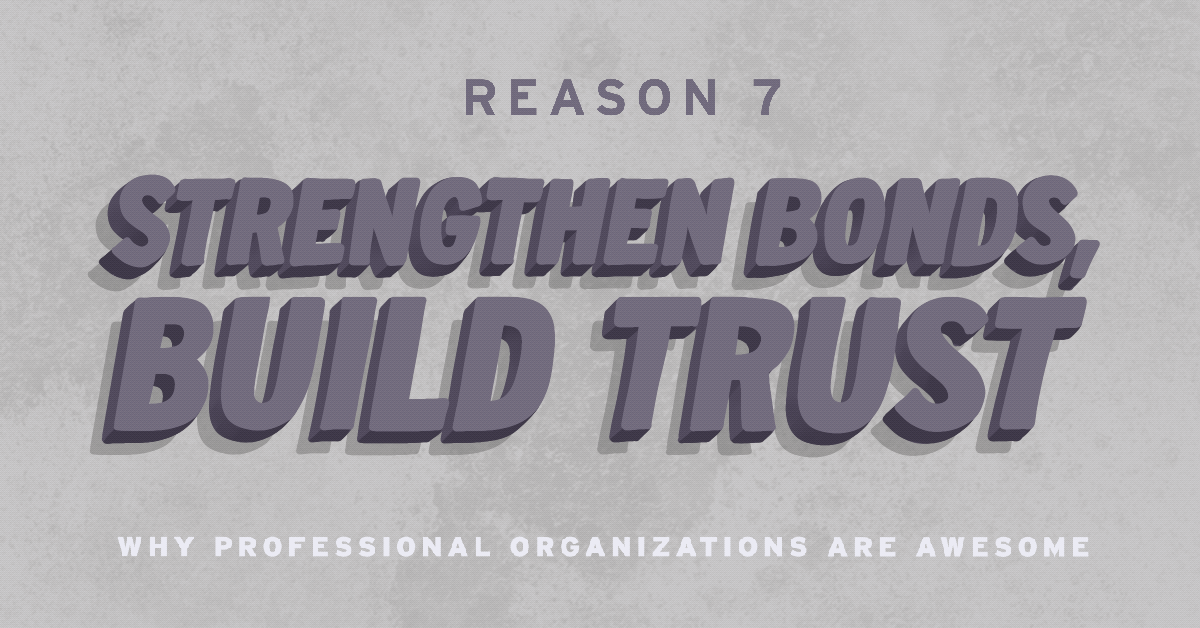 7. Strengthen Bonds, Build Trust
The work we do is a long game. Relationships are currency. Industry organization events and committees offer you a way to cultivate and maintain your industry relationships outside of the job you're on. There are opportunities for you to lend a helping hand, to touch base, to remind them that you're there for them, and care about their business and well-being. We don't burn bridges in our industry, we build (and design and engineer) them.
Employees who have real relationships with trade partners outside of projects have more favorable outcomes when working through business-related issues.

JANET DUSEK

Project Manager
I have been able to meet and nurture relationships with amazing trade partners. I get a chance to catch up and see old friends.

DENNIS NAYLOR Director of Pre-Construction, North Texas
What's Your Experience?
This is by no means an exhaustive list of reasons of why professional organizations are awesome.
We'd love to hear the personal value or business benefits you've experienced from being a part of an industry organization. Drop us a line or take our survey below.