The Church Unlimited team and Joeris team celebrated a milestone accomplishment!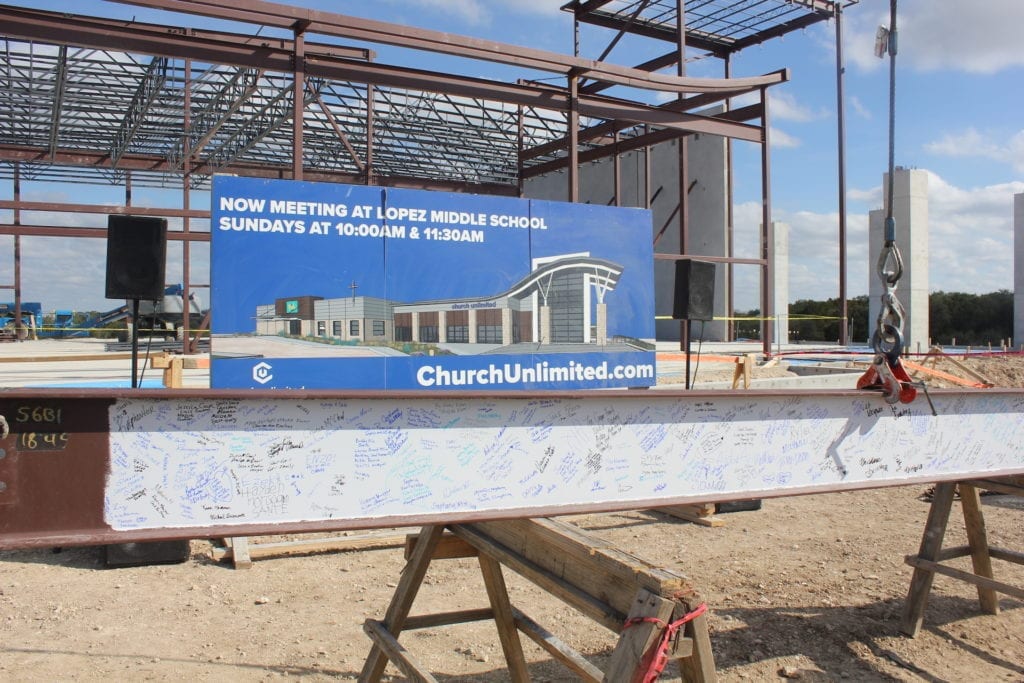 Joeris was selected as the Construction Manager to build the new Church Unlimited worship facility in North San Antonio.
The project includes construction of a one-story building of approximately 28,300 SF to house a new worshp facility seating 650 to 750, education space for nursery through elementary age, youth worship space, and office space. Site work includes entry and exit drives, 502 space parking lot, concrete circulation, and drive space.