2022 saw Joeris embark on a Tour of Excellence around the state of Texas and even the surrounding region, winning more awards in a single year than ever before, culminating with being selected as the ENR Texas & Louisiana Contractor of the Year!
This tour was not the result of happenstance but occurred through the diligence, intentionality, and commitment of our people.
EXCELLENCE is one of our four core values at Joeris, values which are found in and held by each Joeris team member. We recruit for these values. We hire for these values. We train in these values. We reward these values. And we live these values.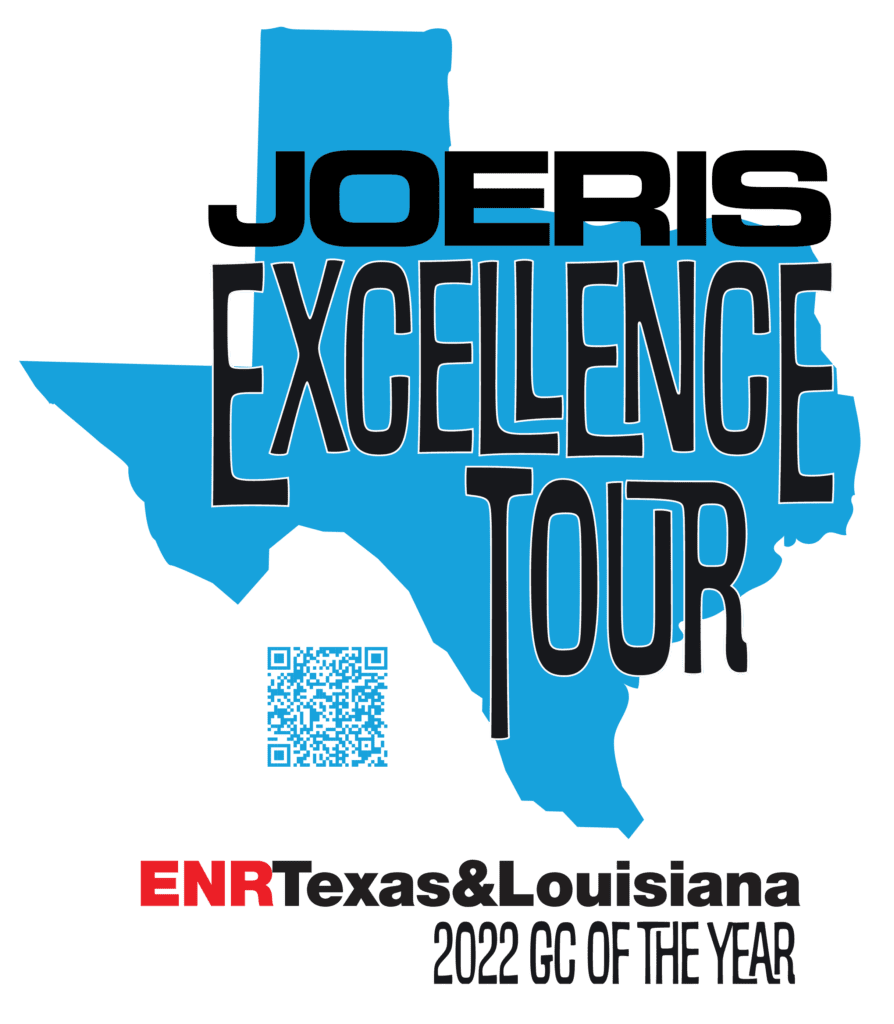 Our Excellence Tour is proof positive that our values are how we show up each and every day.
We invite you to be part of the tour and celebration. Use the QR code in the image above or press play on our playlist below to check out our carefully curated playlist of songs for champions! Great for your workout, run, or to prep your team to go get the win!
List of Awards and Accolades Received in 2022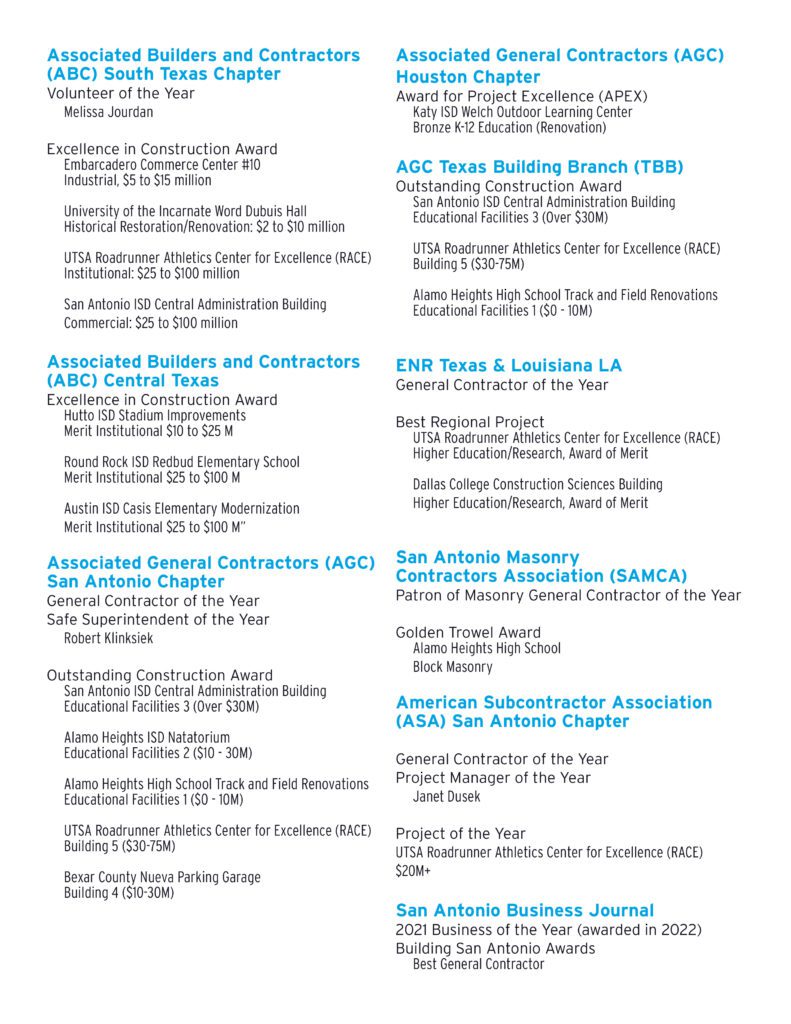 Click the image below to read the article in ENR TX & LA Magazine about Joeris' year and how we lead with our values front and center.