The City of New Braunfels and the New Braunfels Police Department (NBPD) kicked off the new Police Department Headquarters and Veterans Memorial project with a groundbreaking ceremony on January 14th, 2021.
Joeris is honored to partner with the City of New Braunfels, the NBPD, and architect, PGAL, to construct the new police headquarters campus for this fantastic city.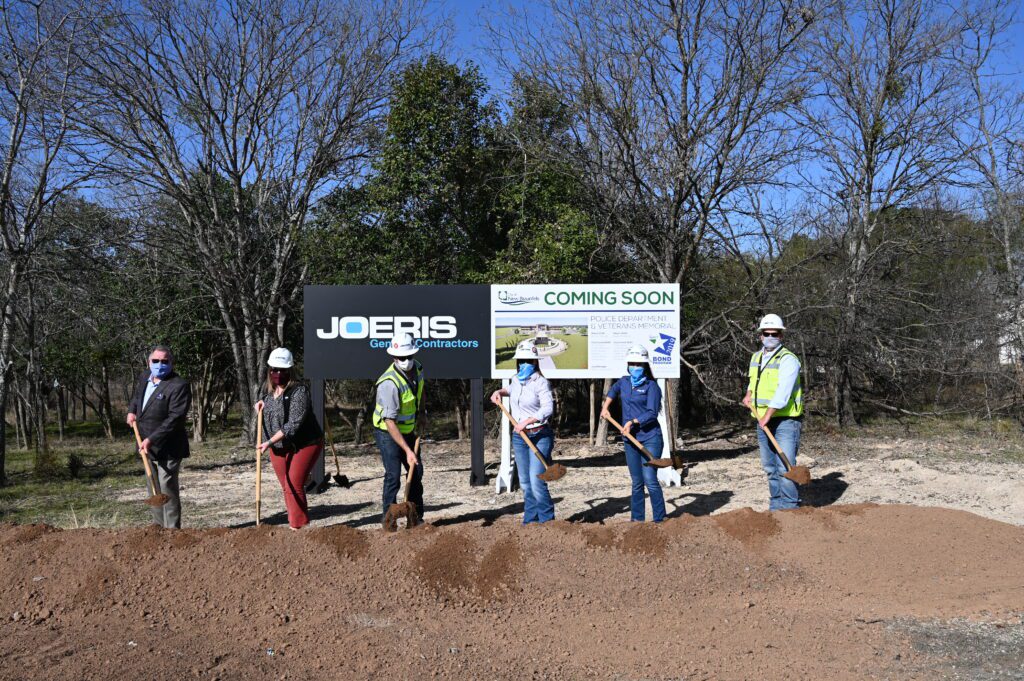 To further support the city, Joeris has entered into a mentor-protege partnership with local New Braunfels contractor, Seidel Construction, where an exchange of knowledge and practices will continue developing the local construction community.
The new police headquarters campus will have one main building and a second annex building. The front lawn of the 11.78-acre site will feature a granite-clad Veterans Memorial honoring those who have served.
The project budget is $36.3 million and construction will complete in late Spring 2022.
In the past five years, Joeris has completed several other projects in New Braunfels, including renovations at Comal ISD Canyon High School, a new Amegy Bank, and the new Cornerstone Emergency Room.