We have proudly built hundreds of grocery stores throughout the great state of Texas that give back to our communities through food. We would like to join them by providing nourishment to our communities.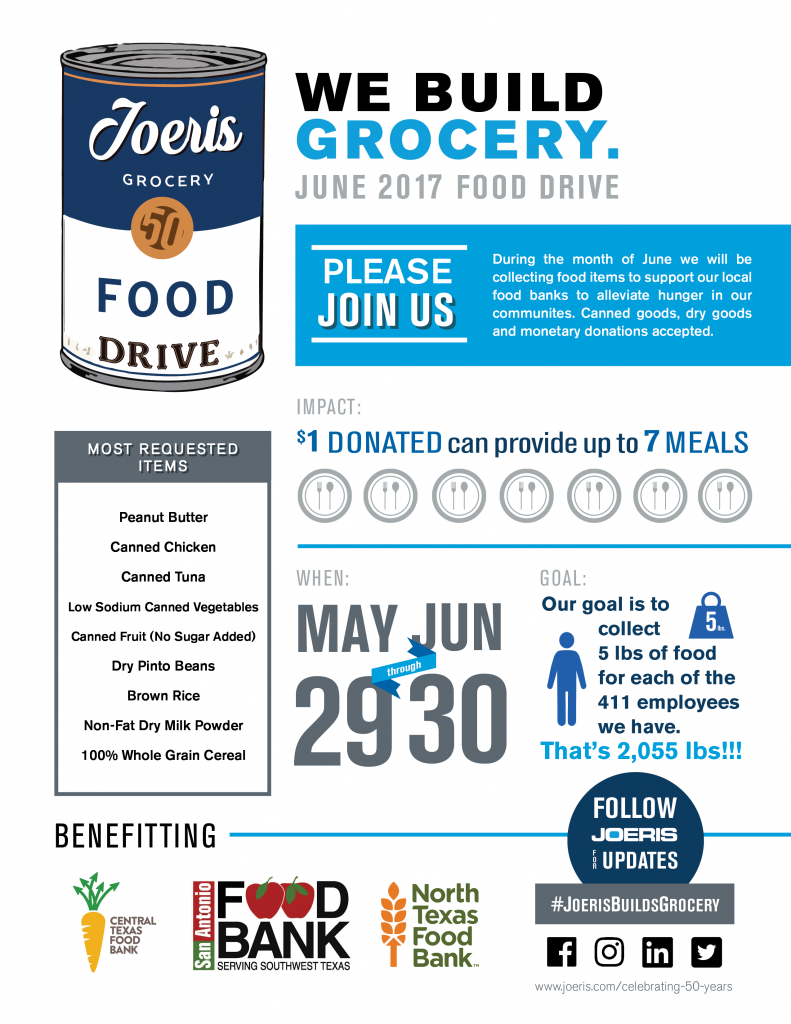 During the month of June, we will be collecting as much food as we can for three different food banks, encompassing the DFW metroplex, San Antonio, Austin, and surrounding cities.
Bring your donations by any of our three Joeris offices:
(Click city for map view)
We will be accepting donations until June 30.
Joeris Grocery Food Drive Poster (download pdf)