Safety
Safety is a top priority at Joeris, rooted in our uncompromised dedication to family first. We ensure a safe workplace for our employees, as well our clients and the communities we serve. Every individual at Joeris is expected to approach their work in a safe and responsible manner.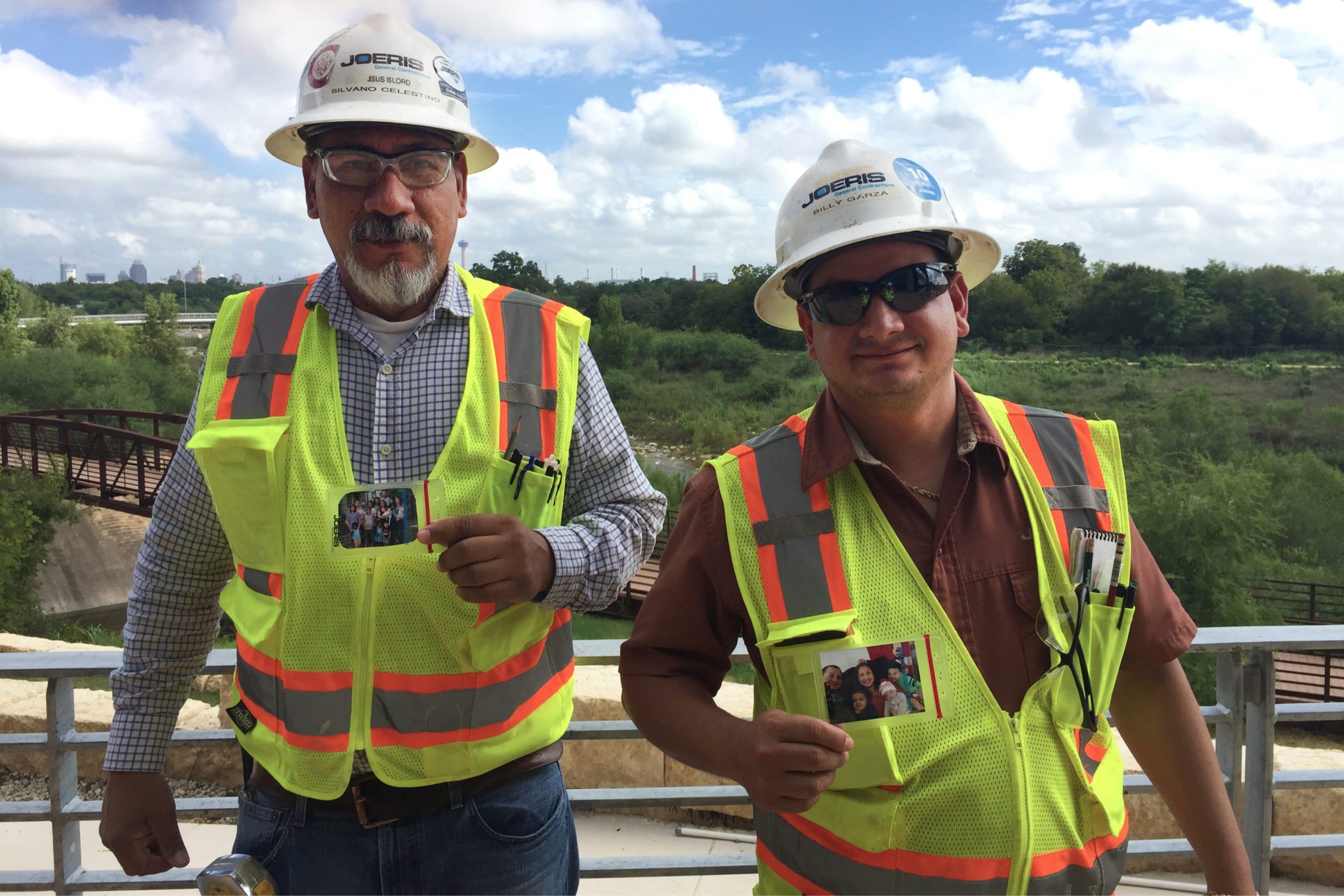 About Joeris CARES
Traditionally, unsafe work practices and jobsite safety issues are addressed through negative criticism. This is no longer an effective tactic for ensuring safety on a jobsite. At Joeris, a different method for safety correction is encouraged—one of expressing care and well-being for one another and coaching inexperienced staff and tradesmen about proper safety processes and practices on a jobsite. We refer to our Safety Mindset as Joeris CARES.
Why I Work Safe
At Joeris, we are each making a commitment to work safely. To explore the idea of commitment, our talented Safety Team asked "Why?" Why are each of us at Joeris committed to working safely? In response, we launched the "Why I Work Safe" Safety Vest badges. Each employee was encouraged to think about the reason that they are committed to getting home safe each and every day  — this could be a spouse, kids, pets, a favorite activity with friends or the bucket list adventure they've been waiting to take! — and place a photo representing that reason in their new safety badge. The initiative has been a heartwarming success! The badges are worn with pride across our project sites.
SAFETY LEADERSHIP
Our dedicated safety team provides oversight and training, promoting personal responsibility to put safety first. It's a commitment from the top down to making safety a priority and communicating and coaching others about safety in a receptive and responsive way.
We ensure a safe workspace for:
EMPLOYEES

Coaching, mentoring, empowering our staff to run a safe jobsite through positive reinforcement

TRADE PARTNERS

Setting expectations and keeping everyone safe through personal accountability to stop unsafe work

CUSTOMERS

Assembling the safest team, protecting stakeholder interests, tailoring safety plan to client needs

COMMUNITY

Respecting neighbors, communicating regularly, minimizing disruptions, maintaining clean jobsites
2020
National Platinum Level S.T.E.P. Safety Award – Dallas
2020
National Gold Level S.T.E.P. Safety Award – Austin & San Antonio
2020
National Platinum Level S.T.E.P. Safety Award – Houston