Operational Excellence
From the Desk of Burton Hackney, Vice President of Central Texas
At Joeris, our commitment to Operational Excellence is not only a core value but also the foundation of our strength as a company. For 55 years, the Joeris standard has been excellence. Today, our focus on operational excellence is all-encompassing, focused on better project planning through virtual construction tools and improving project management delivery through LEAN construction methods.
Operational Excellence can best be defined as the continuous flow of value delivered to our clients every day. This occurs through superior client experiences, fiscal responsibility in minimizing costs, and eliminating wasteful processes in managing resources and materials. When we can identify and see this flow of value to our clients, we fix that flow before it breaks down. This, in turn, drives predictable outcomes and project success.
There are three main principles of focus that are vital for Operational Excellence to occur:
1. Collaboration 
There is an axiom that states that as complexity increases, collaboration must increase relative to the degree of complexity. We have never operated in a marketplace as complex as the one we are in today. Inflation, labor shortages, and supply chain issues add to the intricacy. As our projects also become more complex, we must continually look beyond what we have always done and raise our level of collaboration to match these challenges. Clients must be consistently engaged and informed, Architects and Engineers must be aligned with project budgets and constraints, and Trade Partners must be given a seat at the table so they can positively impact the schedule and efficiencies of our projects.
2. Standardization
There is a direct correlation between the standardization of processes/procedures and means/methods to improve quality and Operational Excellence. Standardized work is a hallmark of LEAN construction methods and allows work to be performed in the safest, easiest, and most efficient way possible based on our current technologies. Standardized work enables us to work proactively instead of reactively, which allows leaders to better meet the needs of those they serve and is critical for measurement and continuous improvement.
3. Learning
I cannot overstate the importance of continuously developing ourselves, our skills, and those we serve. To achieve and, more importantly, sustain Operational Excellence, we must be learning and training regularly. Our people are our most valuable resource, and the quality of our learning directly impacts the predictable outcomes and success we strive for. At Joeris, we've focused on two tools to build a solid foundation of Operational Excellence: Values Based Leadership (VBL) and Facilitative Leadership (FL).
Joeris has always been a company focused on family, hard work, and excellence. And it is a passion for excellence that separates great companies from simply good ones. So, as we continue to live out our mission of Transforming People & Places, let us continue to strive for Operational Excellence that creates powerful partnerships and enriches the lives of people and communities where we live and work.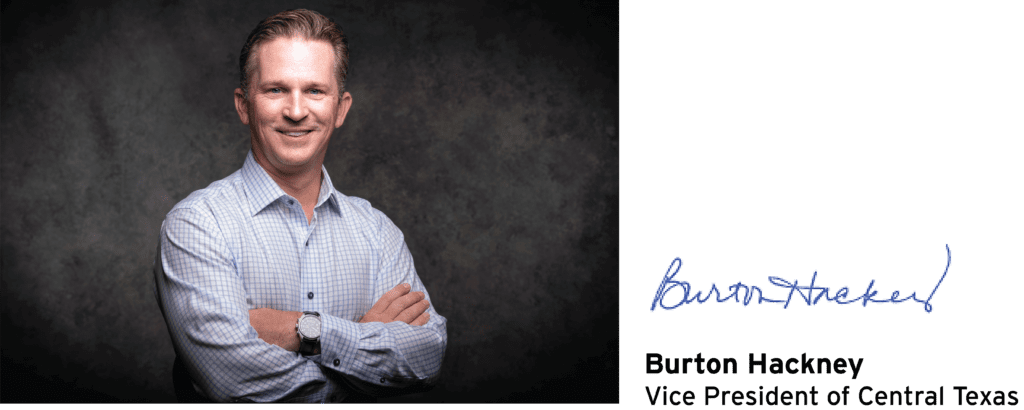 Check out the latest issue of the construct for more insights: