Austin Achieve Public Schools marked their grand opening with a ribbon cutting ceremony.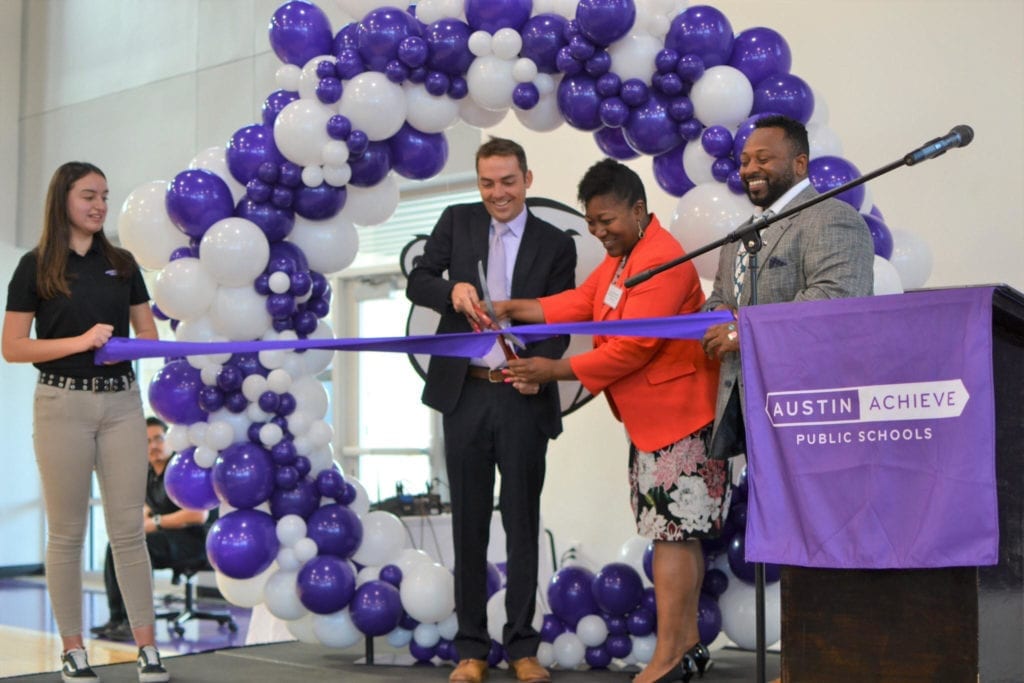 Phase 2 of the Austin Achieve School New Campus project included construction of a new secondary school building on the campus site. The building is approximately 57,412sq ft on two floors. The work included various components for the new building including: steel frame, metal stud walls, brick veneer, roofing, site work, paving and landscaping and MEP systems. In addition to the academic building, the scope included a sports field and spectator stands positioned in a courtyard between the Primary School (Phase 1) and the Secondary Academic Building.
Construction of this Phase 2 project tookplace immediately adjacent to a fully occupied and operational campus.