UTSA Roadrunners Athletic Center for Excellence marked their grand opening with a ribbon cutting ceremony.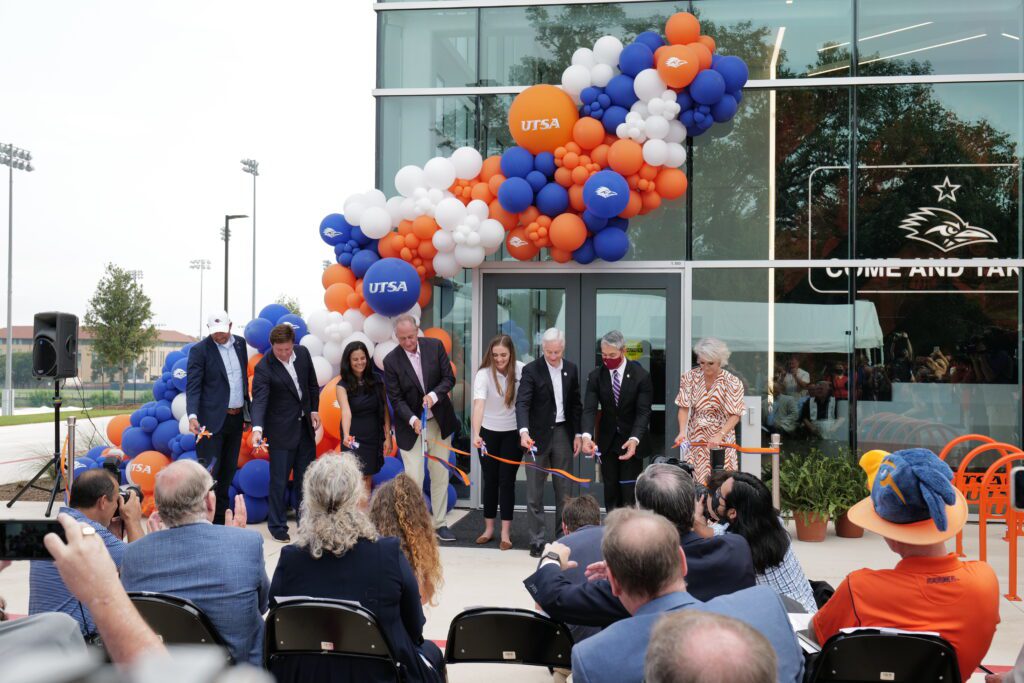 We are thrilled to have been a part of the transformation of UTSA and their athletics program!
The new Roadrunner Athletics Center of Excellence (RACE) is a 95,000 SF two-story athletic training facility. It consists of day-to-day all-sport team spaces such as locker rooms, equipment rooms, sports medicine rooms, coaches' offices, team meeting rooms, hydrotherapy pools, a weight room, athletic administration offices, and academic space. It is our hope that this will be a place where these athletes can call home and that they will use it to train, study, heal, and bond with their teammates.