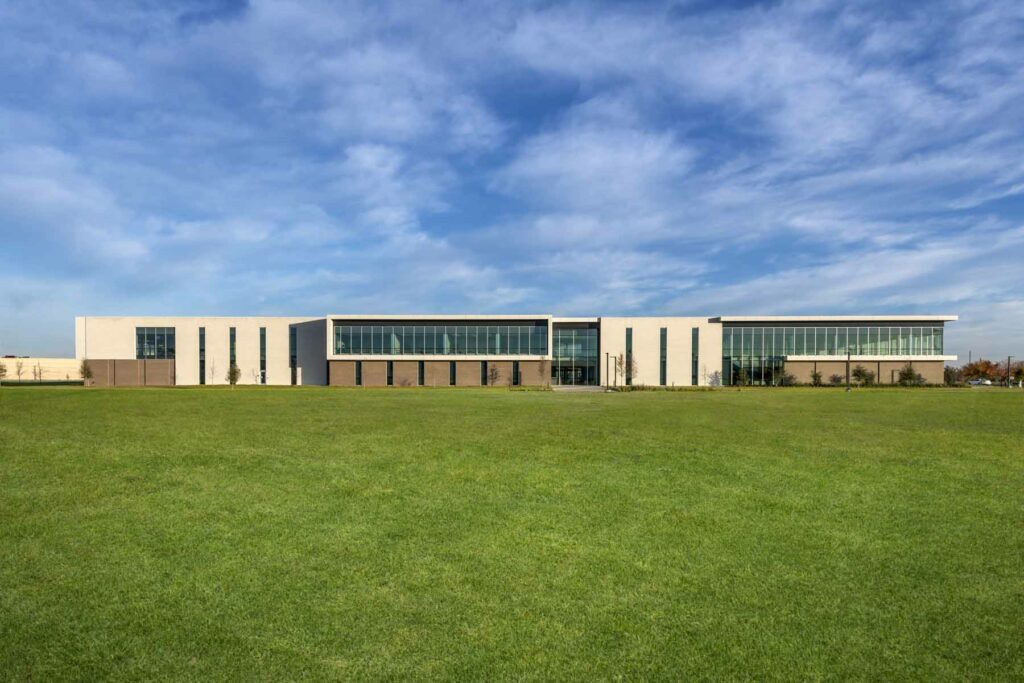 Dallas College Construction Sciences Building is a new 96,355 SF showpiece for the construction industry, designed to inspire future technical college and construction programs and built to meet LEED Silver standards. Completed in sixteen months, the facility is Joeris' first project with the owner, Dallas College, and Beck's design team.
The Dallas College Construction Sciences Building is in Coppell, TX, on the North Lake campus.

A State-of-the-Art Construction Learning Facility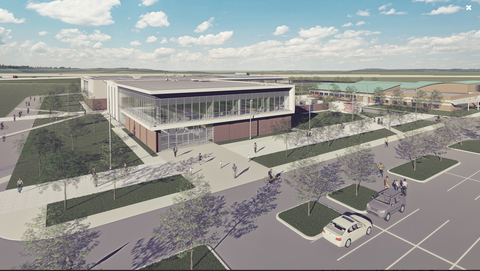 Project Purpose
The new Construction Sciences Building will support the growing need for construction professionals in North Texas in a powerful way — providing quality spaces to learn in.
Through this 96,355 SF building, Dallas College and its partners will train apprentices and craft professionals in construction trades as well as field engineers, supervisors and construction managers. Purpose-built, interactive, high-tech classrooms with adjacent laboratories for teaching demonstrations and active learning will support high-quality instruction for construction sciences students. Covered exterior lab space will for outdoor equipment use, mock-ups and assembly installations in various conditions and temperatures, as well as materials storage.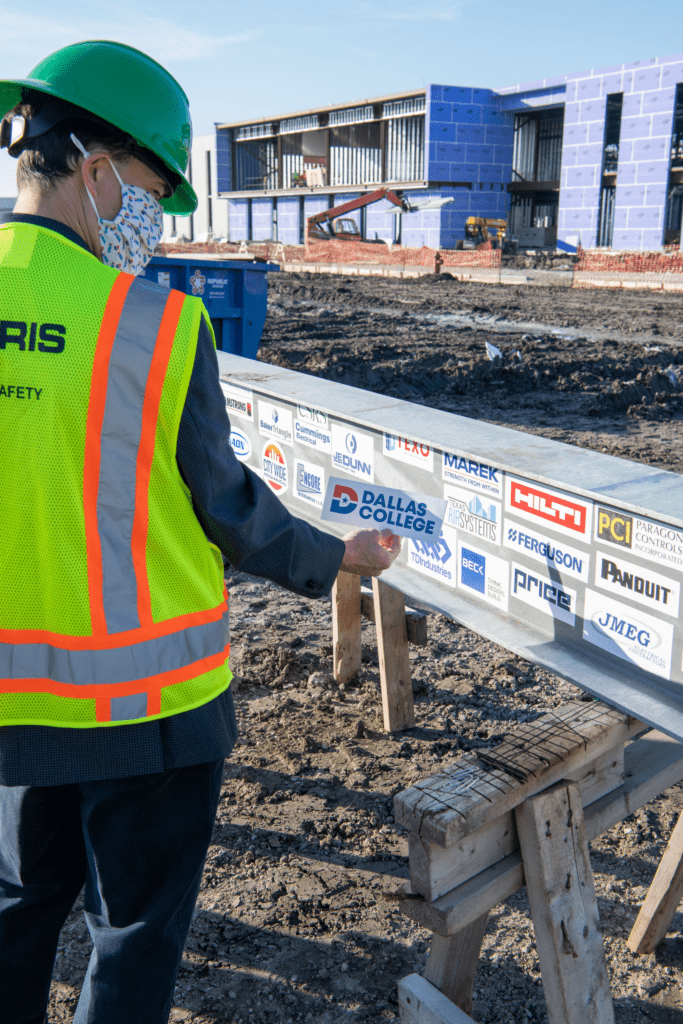 Dallas College and the Construction Education Foundation Partnership
The Construction Sciences Building is a joint enterprise between Dallas College and the Construction Education Foundation (CEF). Dallas College has worked with CEF for more than 20 years to provide students opportunities to broaden their skills and advance their careers in the construction industry.
Monetary and In-Kind Donations
Dallas College and CEF initiated a successful capital campaign providing sponsorship and in-kind donation opportunities to make the project a reality.
Joeris and our team of trade partners coordinated and incorporated more than $2.5 million in monetary and in-kind donations from fellow construction industry partners.
Construction Challenges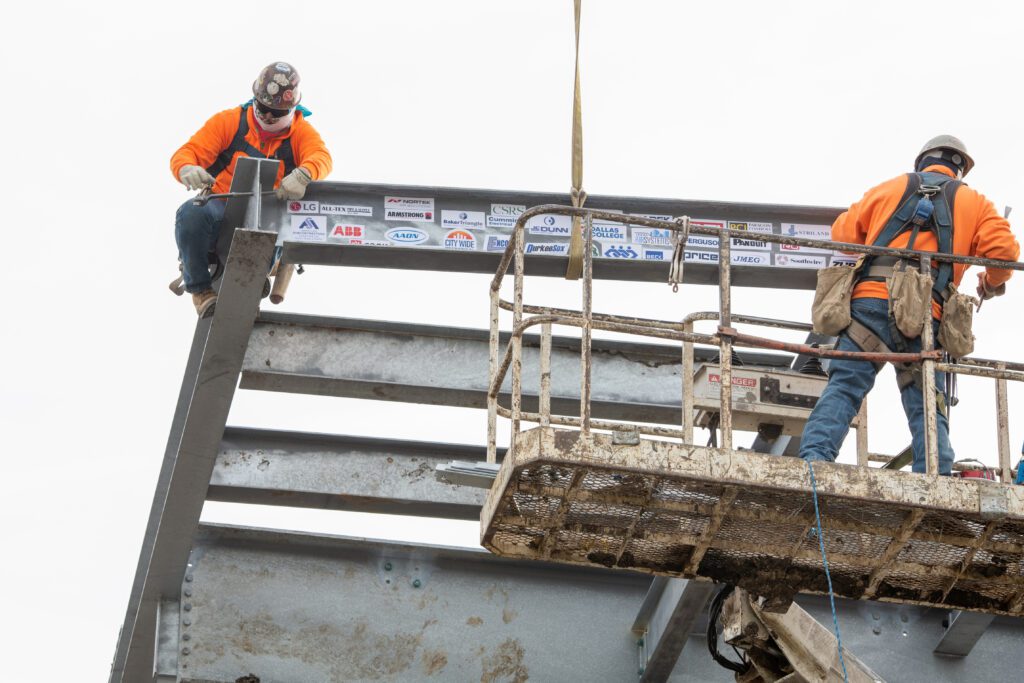 Coordination with Donors
Managing zero-dollar contract scopes of work, including labor and materials, was challenging throughout the project's life cycle. COVID-19 began to affect the United States a month after the project started, disrupting dependable manpower, our ability to conduct meetings, and get approvals.
COVID-19 Safety Measures
Fortunately, the pandemic did not stop us from building the state-of-the-art facility designed around the needs of future construction science students. As COVID-19 swept through North Texas, our project team implemented additional safety measures allowing crews to continue their progress. No significant delays occurred because most of the materials used to build the Leadership in Energy Efficient Design (LEED) Silver structure were sourced locally.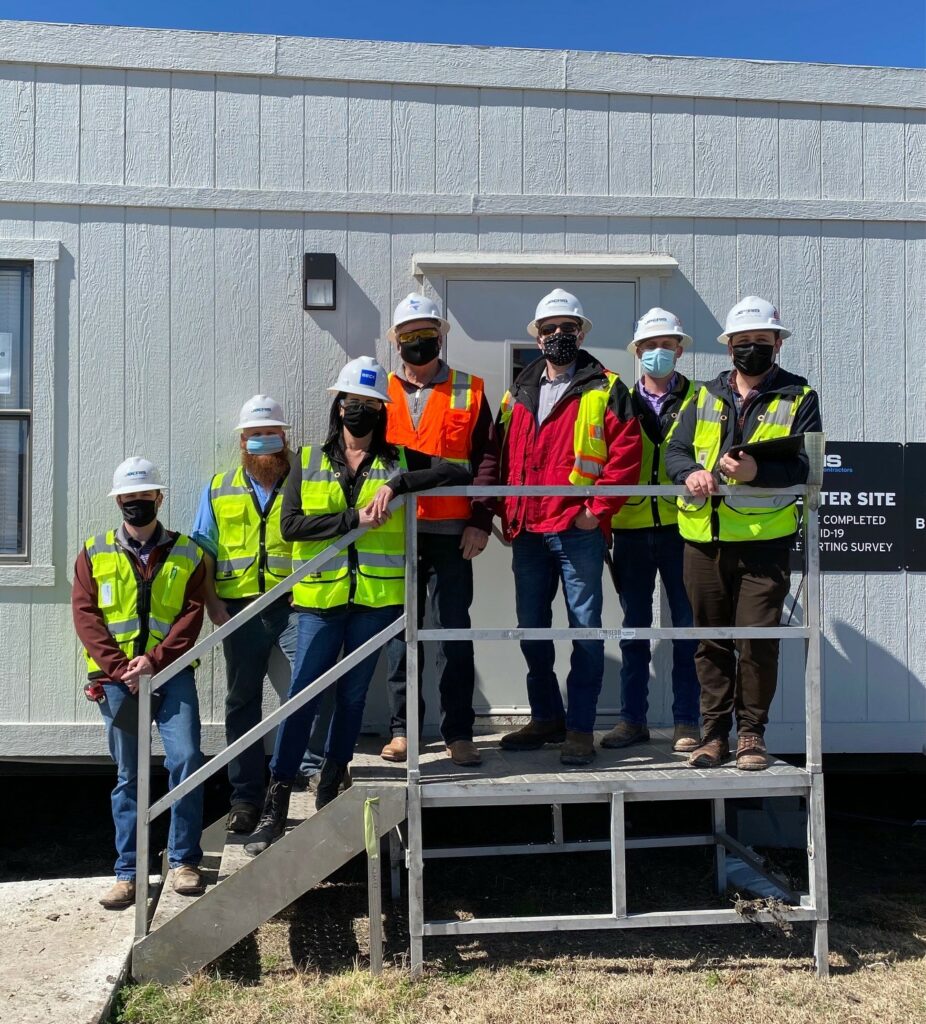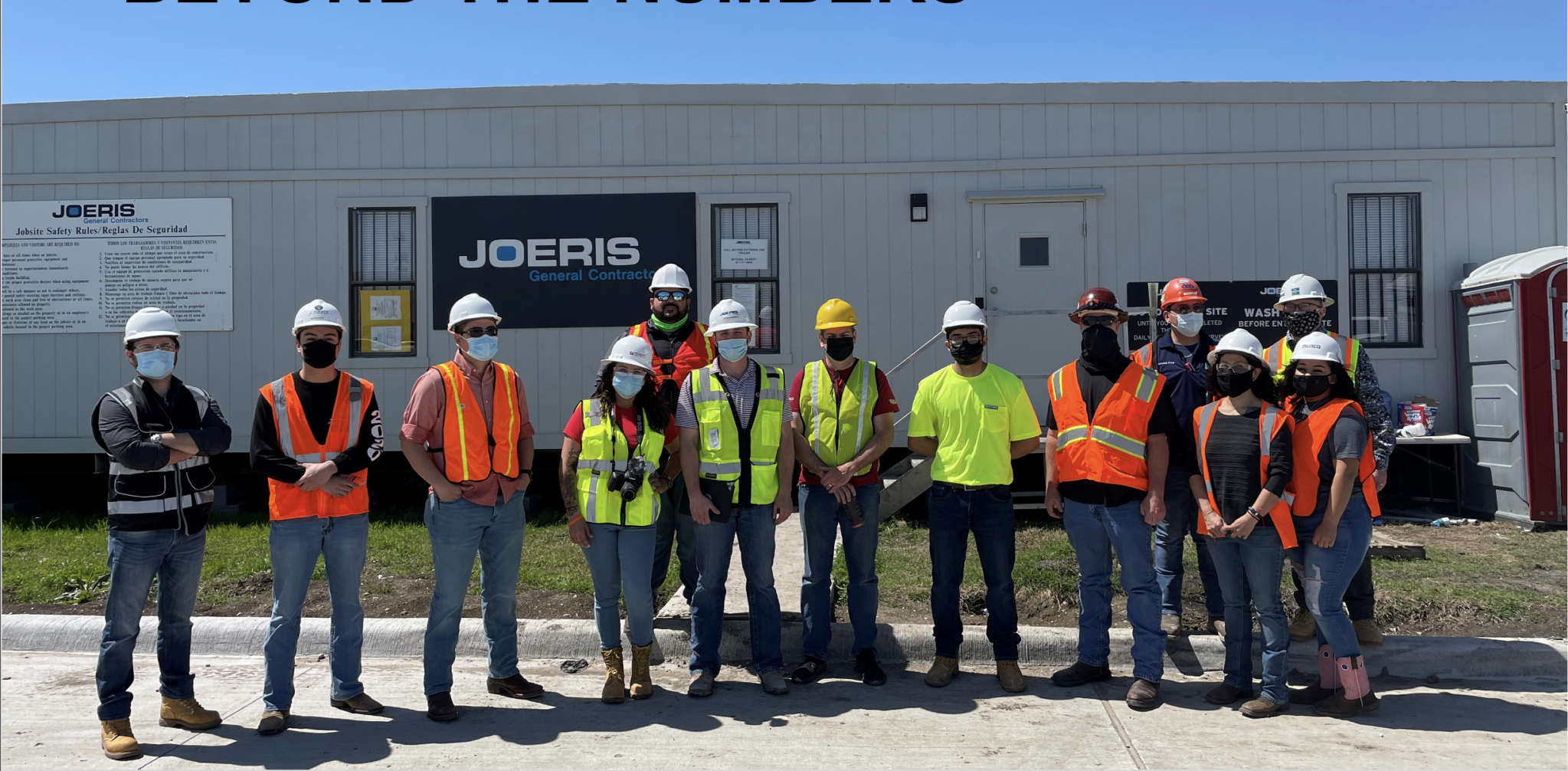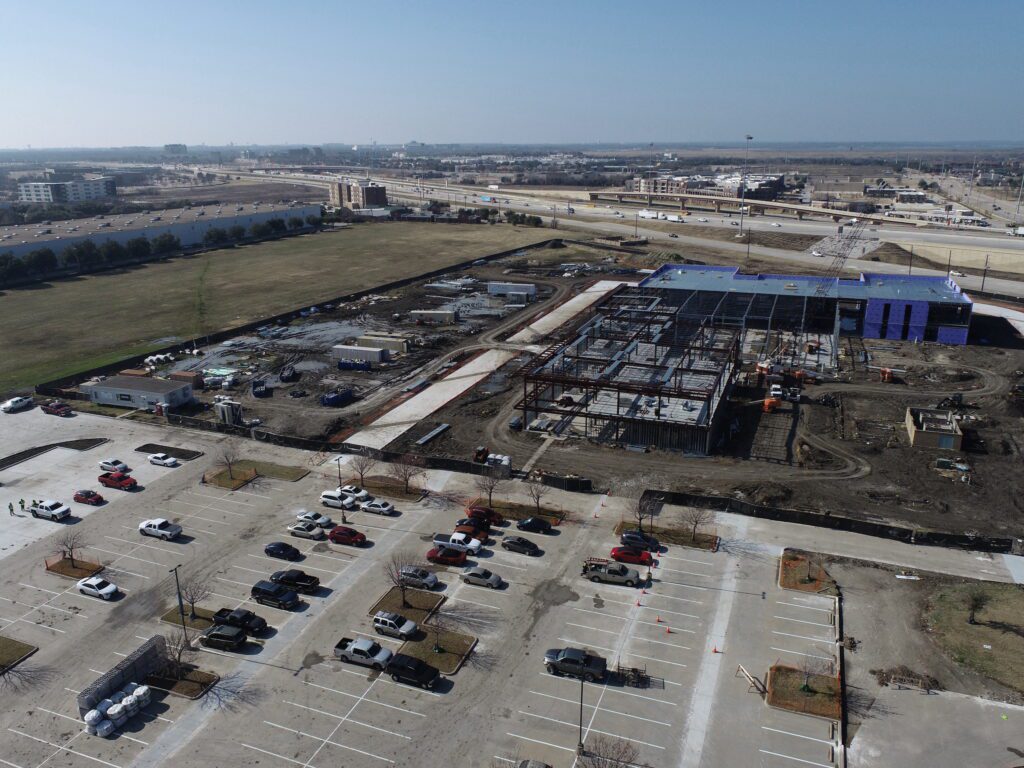 Project Location
Drainage Basin
The facility is in a low-cow pasture or drainage basin, almost a gully. That gully would become a swamp every time it rained, requiring a few days to dry. The project had 48 rain days. When possible, Joeris utilized temporary drains and dewatering techniques.
Proximity to Airport
Due to the proximity to the DFW airport, the project team was required to file for an Aeronautical Study with the FAA, request approval for drone usage, and make sure our team performed any crane activity at an approved elevation.
Unusual Construction Techniques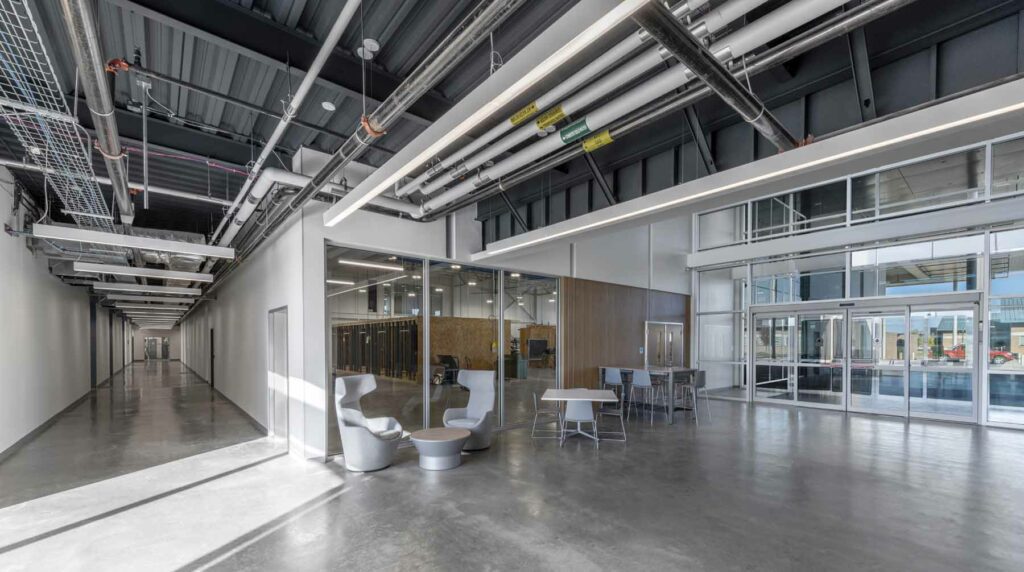 Shared Systems, Coexisting
To highlight the MEP systems throughout the building for educational use, the architect implemented storefront openings at multiple locations typically hidden in a building, including electrical rooms, mechanical rooms, in-wall plumbing, elevator shafts, etc. During construction, this meant that a stronger eye for detail was needed when it came to the final install.
These "displays" allow students access to the inner working of the building systems. The walls to the elevator show the mechanics and wiring. The plumbing chases have storefront windows to see how the water and sewer lines connect in the wall cavity. The low voltage cabling is exposed in the ceiling and shows the path it takes. The IT and mechanical rooms have windows to allow for viewing.
Dallas College wanted students to be able to see multiple systems side-by-side, including HVAC and several other systems. Due to the atypical design, special attention and innovation were required from all partners, from designers, contractors, and suppliers, to ensure that we brought this vision to life in the intended fashion.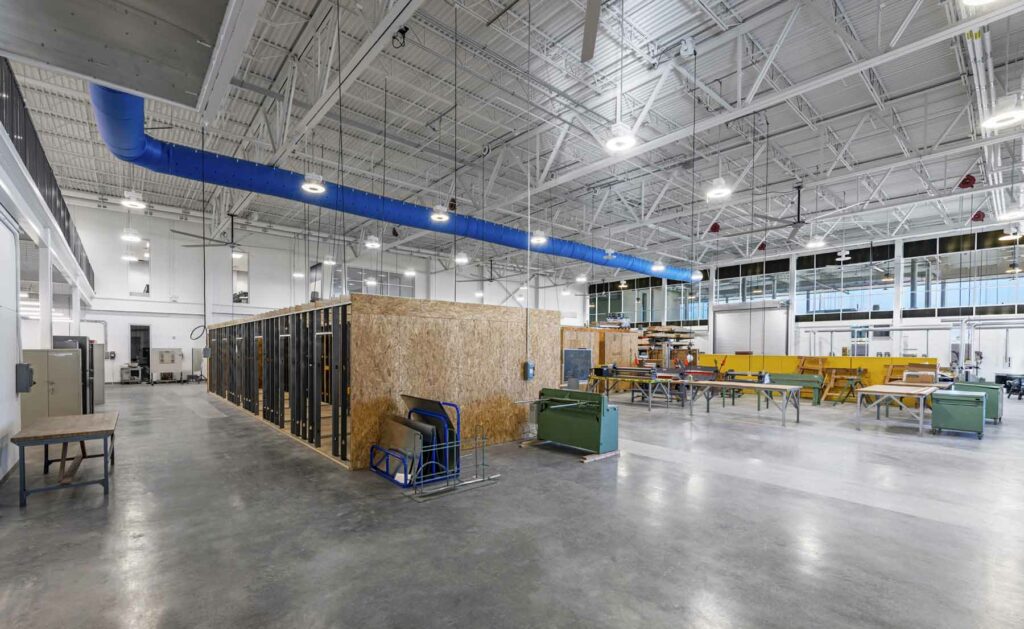 The Building as Curriculum
Joeris included Dallas College faculty access to the construction process from the beginning of the project. Joeris provided access to meetings, hosted faculty during events such as concrete pours, and conducted multiple building tours for students. The faculty uses these experiences in their curriculum, and students will learn from photos, videos, construction material, etc., from the building where they attend class.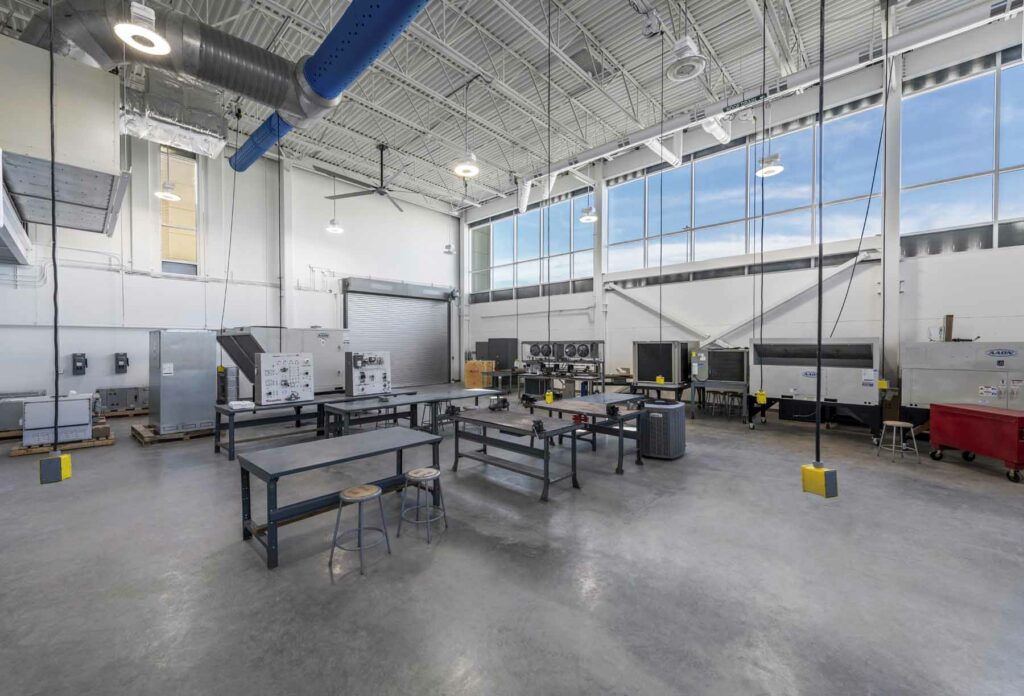 Overcoming Social Distance with Con Tech Tools
Joeris utilized BIM before construction to coordinate trades and early detection of issues between building systems.
Due to limited ability to meet in person during the construction process, Joeris utilized multiple construction technology tools to allow the project team access to the project status, including 360° camera walks, drone photography, 3D models of the building and systems, and AR software.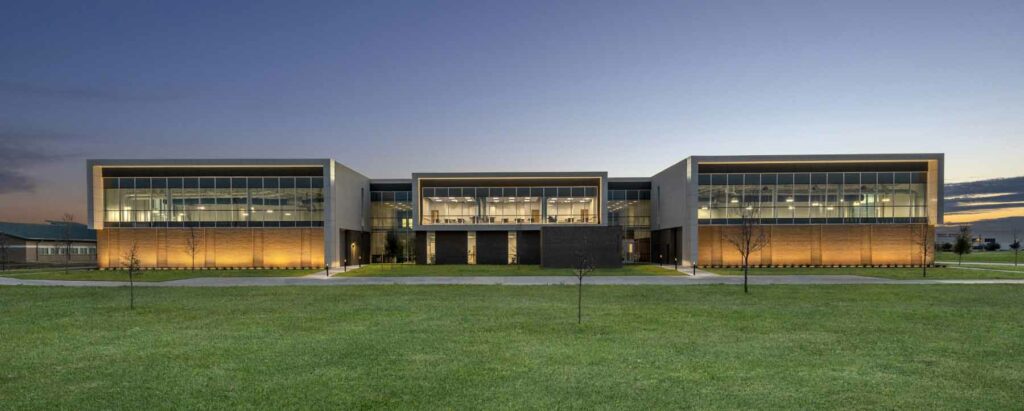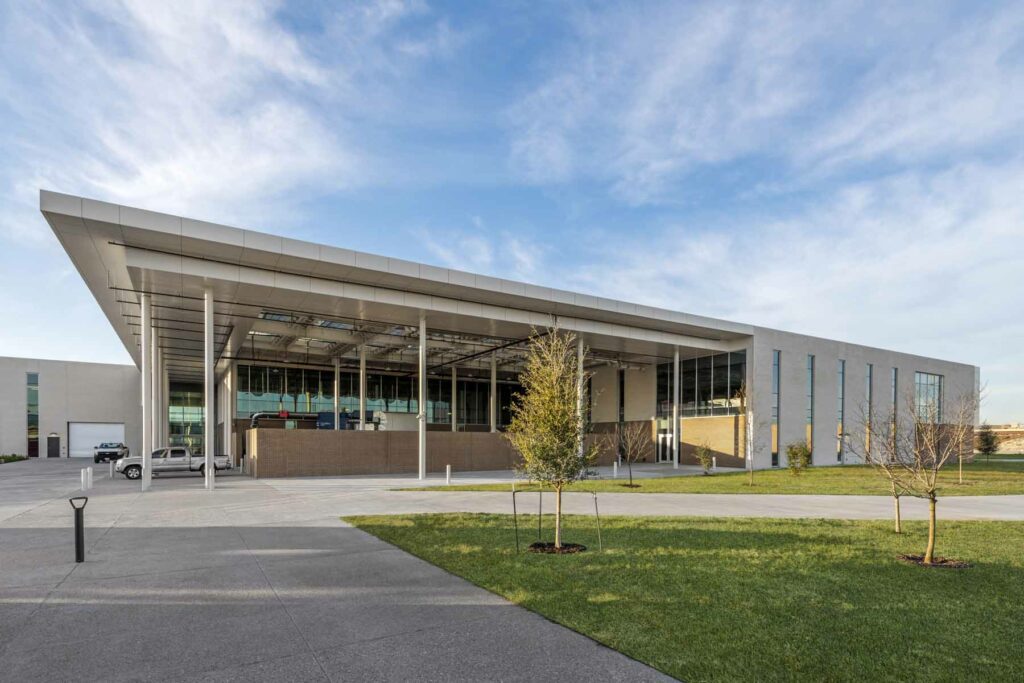 Final Appearance & Quality of Finished Product
The facility's laboratories provide hands-on learning opportunities in sheet metal fabrication, carpentry, plumbing, electrical, HVAC, welding, and pipefitting. Additional shared labs teach soils, fire protection, sprinkler fitting, backflow prevention, medical gases, and safety. While Dallas College's Construction Management program is the oldest and largest accredited two-year program in the country, the latest technologies are incorporated into its new training space.
The 97,500 SF building raises the bar for construction-related training even higher by providing:
30 purpose-built, interactive, high-tech classrooms
Laboratories adjacent to classrooms for teaching demonstrations and active learning
Covered exterior lab space for outdoor equipment use, mock-ups, and assembly installations in various conditions and temperatures
Storage space for safe containment of materials, tools, and lab gas
Intentionally exposed building systems—plumbing, wiring, mechanics—to use as additional teaching tools
A modular design that allows for additional classrooms and workshops
Dallas College programs will train apprentices and craft professionals in eight trades, including electrical technology, plumbing, and pipefitting, and as field engineers, supervisors, and construction managers. Currently, sixteen certificate programs, nine continuing education programs, and four A.A.S. degrees (Construction Management, Construction Technology, Construction Technology—Surveying Technician, and Commercial Electrical Technology) are offered.
The facility is home to the Construction Education Foundation of North Texas and the Dallas College Construction Sciences Department and admin.
Timeliness of Completion
Joeris completed the project on time per the contract documents. The two delays incurred were a 29-day permit delay and 73 weather days.