We are committed to transforming our communities by building the foundation for our future through the construction of elementary and secondary schools. We support our communities' educators, whether they be teachers, parents, grandparents, or anyone else committed to teaching kids a good foundation.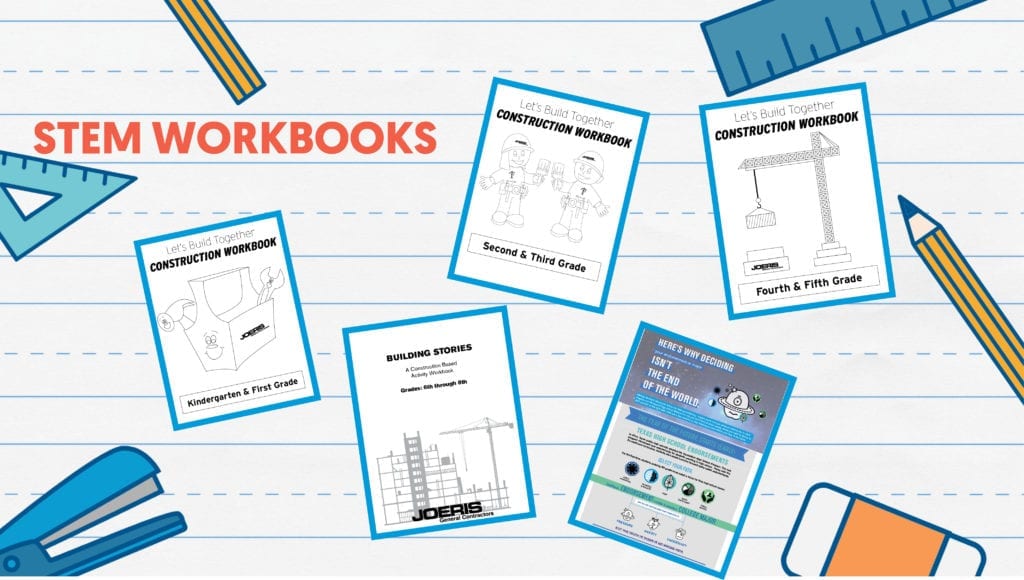 In our business, as in the role of education, knowledge is critical. If we can hire people who have a good educational foundation, we will be more successful. So, we want to help each of you be more successful in providing that foundation to your students.
We hope the workbooks, tools and information provided will be of benefit. After reviewing the TEKS, we have designed each booklet to be appropriate for each grade level and to help connect the math and science concepts to careers and professions in the real world. In this case, we have connected them to careers in architecture, engineering and construction related fields.
Download the STEM Learning Resources
Our industry is in need of workers at all levels – from skilled trades to college educated professionals. And there is room for everyone! It is a terrific industry for men and women alike, and it pays well, even for positions that don't require a college education.
We encourage young people to consider construction related careers, but more importantly, we encourage them to pursue their passions.
Feel free to download, print and share these resources as needed. If you'd like more information about us or construction related careers please reach out to us, we'd love to hear from you!