Providing opportunities for young people in our communities in the form of paid internships is an integral part of our business responsibility to enrich our local community.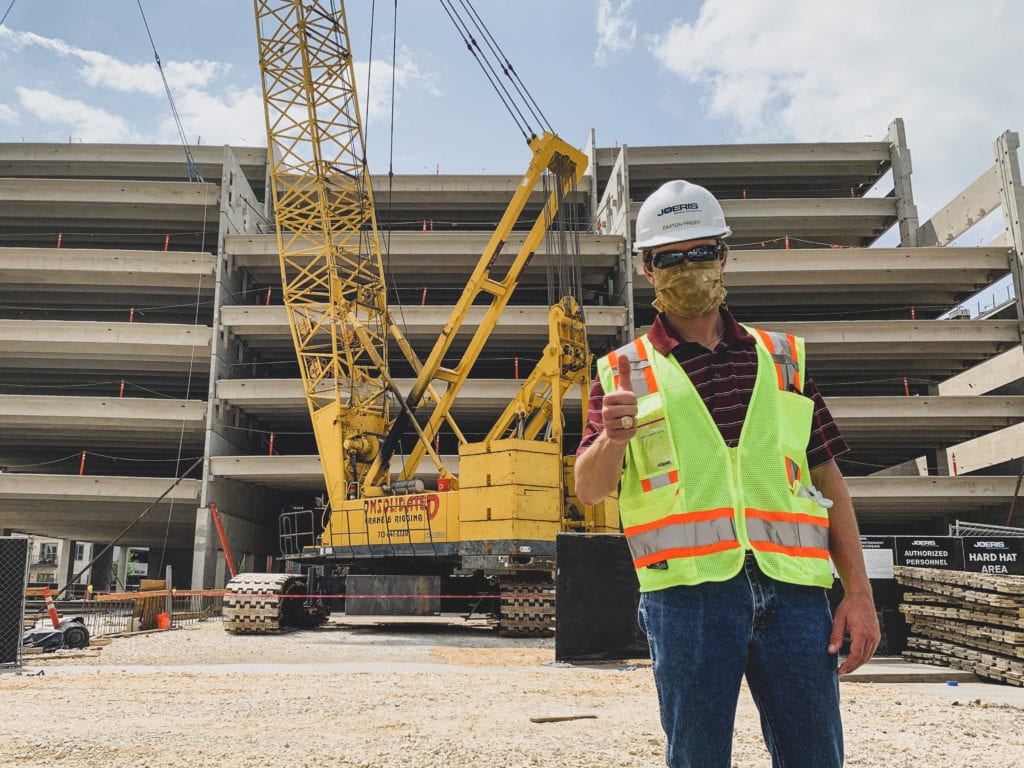 Over the past six years, Joeris has provided internships to nearly 200 students, including students in high school and at colleges and universities.
Interns across all of our four offices in Texas have the opportunity to learn valuable, hands-on experience and insight into what it takes to work in the construction industry.
Joeris recruits interns through local internship fairs at schools and works with the students' schedules to place them at the right project site location. Summer is often the best time for students to work as they are home from school.
One of our recent interns, Dax Priddy, attends Texas A&M University and is majoring in construction science. Dax interned with Joeris during the spring and summer of 2020 and was glad to be able to work in his hometown, San Antonio.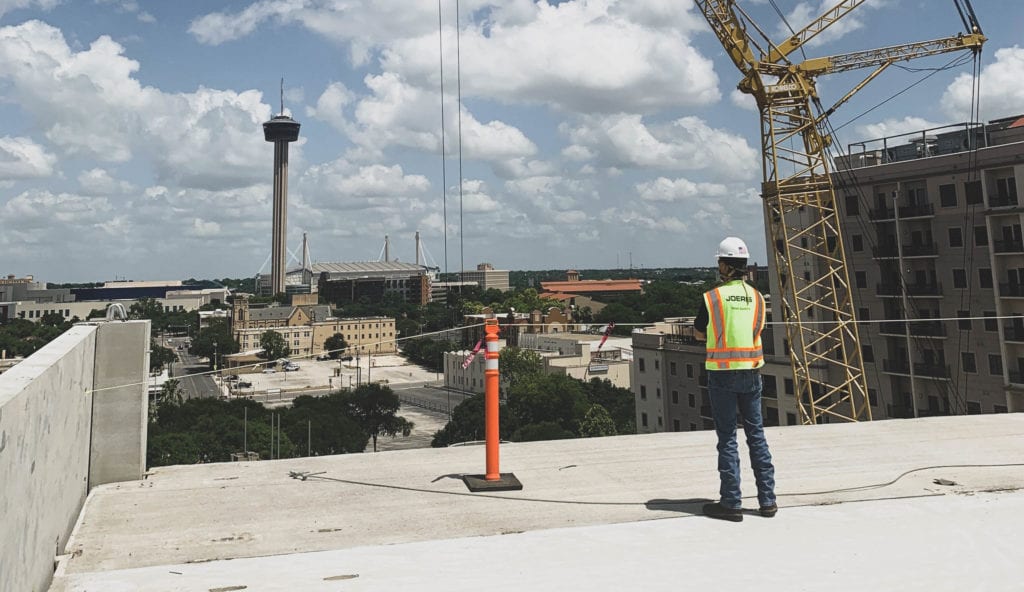 From day one, I knew I made the right choice with which company I wanted to be a part of. I am local to San Antonio, so it was exciting to see all the Joeris banners around town and finally be a part of the organization.

Dax Priddy, Project Manager Intern
Dax, like many of our interns, has put the knowledge he learned while in school to good use on a project site. He may have, once or twice, picked up breakfast tacos and coffee for the team, but his job was, by no means, the stereotypical intern experience.
My tasks each day vary and require different applications of the knowledge I have gained from my superiors and coworkers. A few examples are drafting and reviewing submittals and requests for information, contacting subcontractors and architects, creating weekly owner and subcontractor meetings, and maintaining various progress logs for pay applications.

Dax Priddy, Project Manager Intern
Working alongside different types of people with varying levels of industry tenure, Joeris interns witness first-hand the skills that aren't taught in their college textbooks. Leadership, communication, problem solving, and teamwork are just as important, if not more important, than knowing how to write an RFI or a pay application. Learning and honing these soft skills early on can determine the trajectory of a young person's career.
Along the course of this internship I have also learned many valuable skills through teamwork and communication with my project team. Specifically, my senior and project manager have both taught me to be more professional in many areas of this job. These areas include conducting meetings, calling architects and consultants, and emailing the project and design team.

Dax Priddy, Project Manager Intern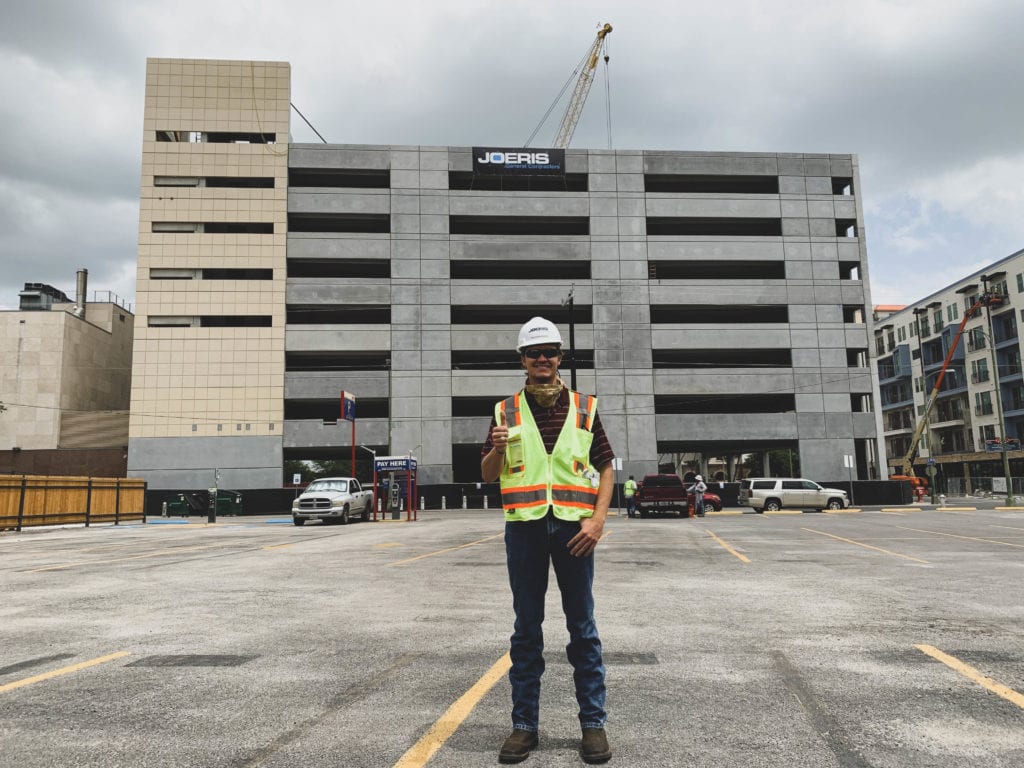 The Joeris intern experience isn't all work all the time; it's incredibly important for our interns to know that there are businesses that believe in taking time to socialize and enjoy each other's company. The Joeris Family culture warmly welcomes all new hires and gives them a sense of belonging and purpose. As a member of our family, interns know they will always have mentors and friends to help them should they ever need guidance, perspective, or support.
Since the beginning, we've had several gatherings and social hours that were really great and helped me get to know more people in the company. To go along with that, I've made many contacts in the industry and made relationships with my peers who were also interning from Texas A&M.

Dax Priddy, Project Manager Intern
Since 2016, more than 150 interns have spent their summers and semesters on Joeris project sites and, we are proud to say, we have hired three out of every ten interns as full-time employees upon graduation. In 2020, nearly all of our former interns who were offered full-time positions have become project engineers, assistant project managers, project managers, a marketing coordinator and a slew of other positions.
A semester or summer long internship goes quickly, but the skills, knowledge and relationships built are forever.
This experience has been as much about creating lasting relations as it has been about learning the industry.

Dax Priddy, Project Manager Intern
Dax clearly has found the value of an internship with Joeris and his experience is how we grade our ability to be an industry leader and meet our mission of transforming people and places.
Joeris internships provide a path for students to understand their options, and what it takes to work in a corporate environment after graduation. Developing professional and soft skills is also a benefit of a Joeris internship. And of course, many interns go on to become full-time Joeris Employees.