How 360° Cameras Improved the Owner Experience at Austin ISD Norman-Sims Elementary
Estimated reading time: 3 minutes
Norman-Sims Elementary: A Modernized Campus for STEAM Learning
Norman-Sims Elementary is an Austin ISD 2017 Bond modernization project that called for constructing a single modernized elementary school at the Norman campus to increase enrollment to 522 students. The 75,000 SF, LEED Silver-certified campus sits on a 10-acre site and incorporates a strong focus on science, technology, engineering, arts, and math (STEAM). This project called for the consolidation and modernization of a campus comprised of three separate buildings with build dates that stretched across four decades.
Streamlining Photo Documentation
Photo documentation of the project's progress was captured manually by the project team members before the COVID-19 pandemic. Team members were using their smartphones to take project photos, upload them to a shared site, and tag them to the appropriate spaces in the building. This documentation method was an extremely tedious process, the images lacked context, and the files were difficult to keep organized.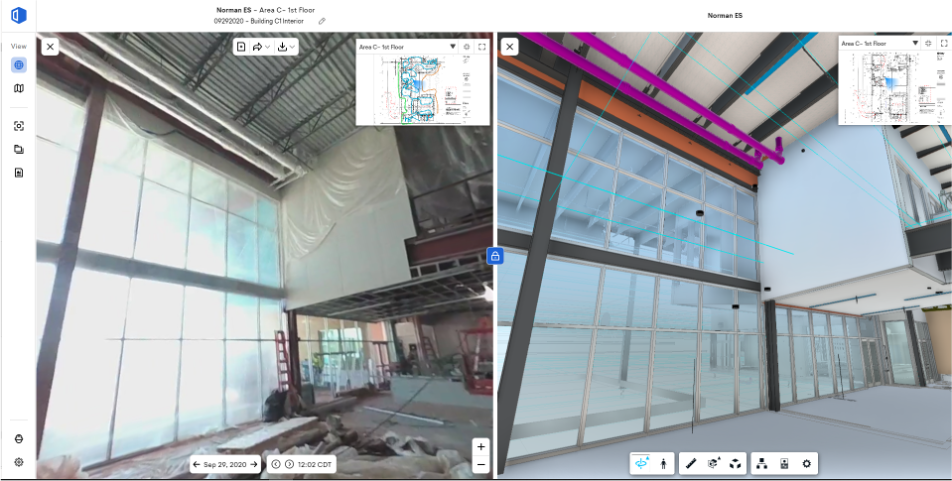 Virtual Project Walk-Thrus
Reacting to the pandemic with limited on-site visits and walk-throughs, the project team implemented a new solution with the assistance of the Construction Technology Department. The project team, utilizing a 360° camera, provided a 3D Google-street-view-style walk-through, allowing the stakeholders to walk the project from a computer screen.
The virtual walk-through was updated frequently and made it easy for the Owner to know what was happening throughout the project. To capture the camera views, a Joeris assistant project manager or superintendent strapped a 360° camera to their hard hat and walked the job site regularly (allowing the camera to automatically capture and pin imagery to the floor plan in the background).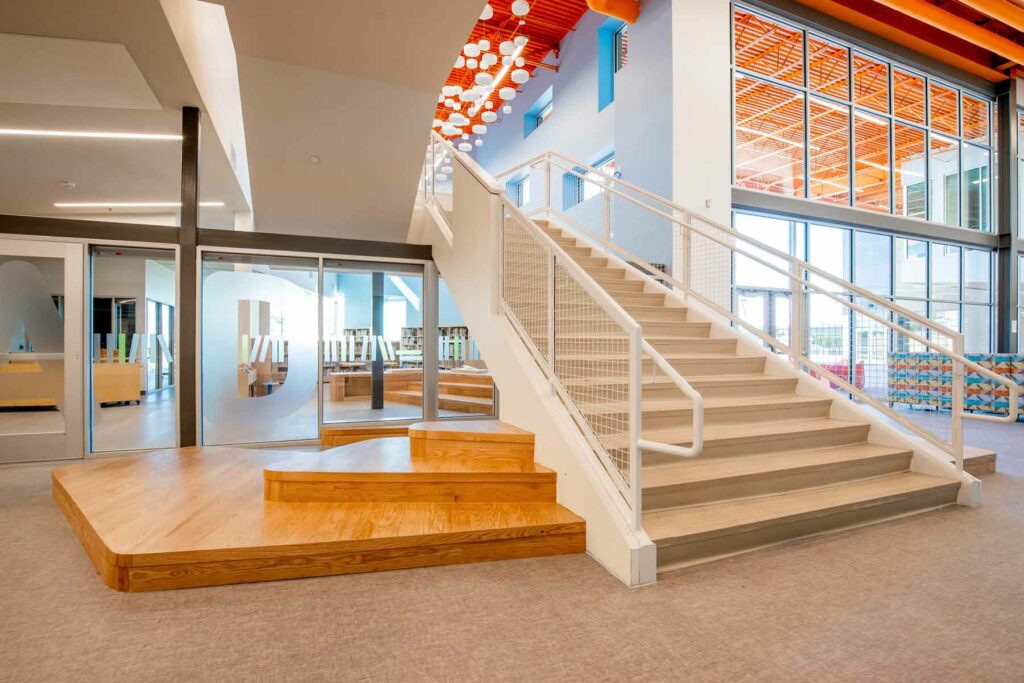 Enhancing Project Collaboration
The 360° camera application allowed the Joeris team to share the reality capture platform with all stakeholders. Virtual check-ins made it possible to continue to make crucial decisions when site visits were not possible. Additionally, this tool simplified and enhanced communication with easily accessible project images for RFIs, discussions during owner meetings, and subcontractor work planning sessions.
More Construction Technology Solutions in Action