Construction Technology Adaptive Use Transforms Quality of HEB ISD Trinity Lakes Elementary School
Estimated reading time: 3 minutes
Innovative and creative application of construction technology solutions on HEB ISD Trinity Lakes Elementary School project sparks a transformation in quality control. Application of Drone Deploy capabilities in more ways than one saved valuable resources during the construction of HEB ISD Trinity Lakes Elementary.
About Trinity Lakes Elementary School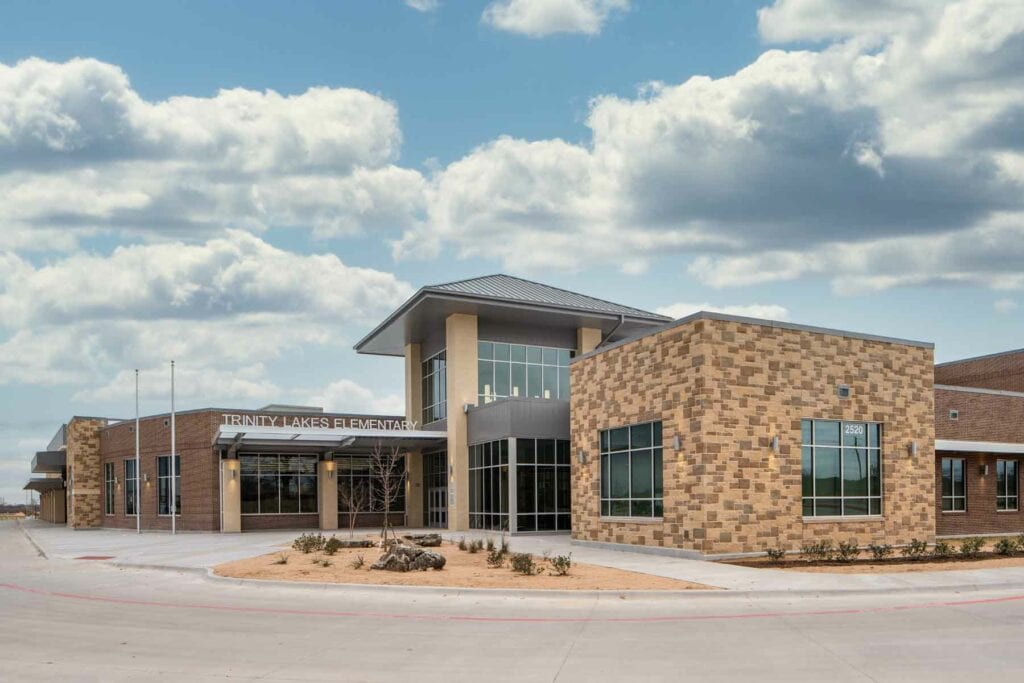 Trinity Lakes Elementary is one of the newest schools built and constructed in the school district. Along with more than 30 schools, this school serves a growing community with an expected student enrollment of nearly 24,000 students. Trinity Lakes Elementary is aptly named for the 1,600-acre residential and mixed-use development called Trinity Lakes, located in east Dallas. This school can accommodate 850 students from pre-kindergarten through sixth grade and is a replacement elementary for West Hurst.
Using Construction Technology in new ways to solve challenges
Zach Bryson, Assistant Project Manager and FAA Certified Drone Pilot, and Eddie Dixon, Senior Superintendent, used a drone to photo-document project progress at the elementary school site. They employed the drone's capabilities to ensure accuracy of formwork and utilities before a concrete pour.
It's an added level of security that ultimately prevents stress on the schedule, budget and owner relationship for the project.

Zach Bryson, Assistant Project Manager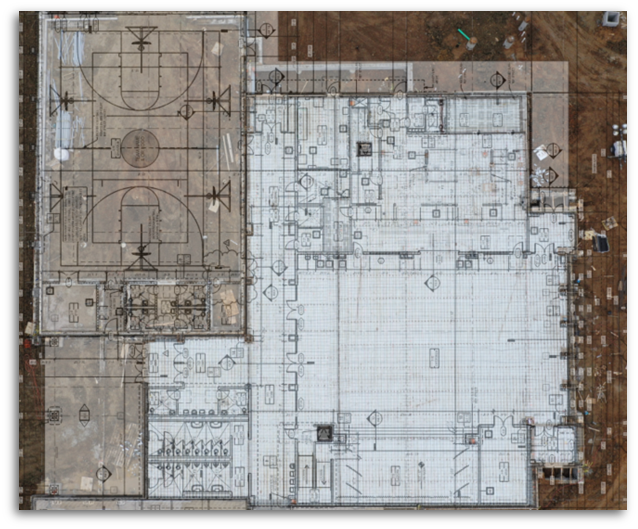 Eddie and Zach identified discrepancies in the work by capturing completed formwork and utility images before the concrete was poured. Next, they overlaid the jobsite images with the architectural, HVAC, and plumbing drawings. They identified two relocation issues: a mechanical chase outside of a wall and a floor hatch. The project team and trade partners resolved these issues before pouring the concrete resulting in significant cost and time savings.
Construction excellence exceeds expectations
Intelligent use of construction technologies, like Drone Deploy, during the construction phase reduces costly re-work. The project team achieved this project's ambitious 11-month schedule due to the effective use of Drone Deploy to identify issues before they were unable to be corrected.
More Articles on Trinity Lakes Elementary & More
Read how LEAN construction best practices also played a role in achieving the 11-month schedule.