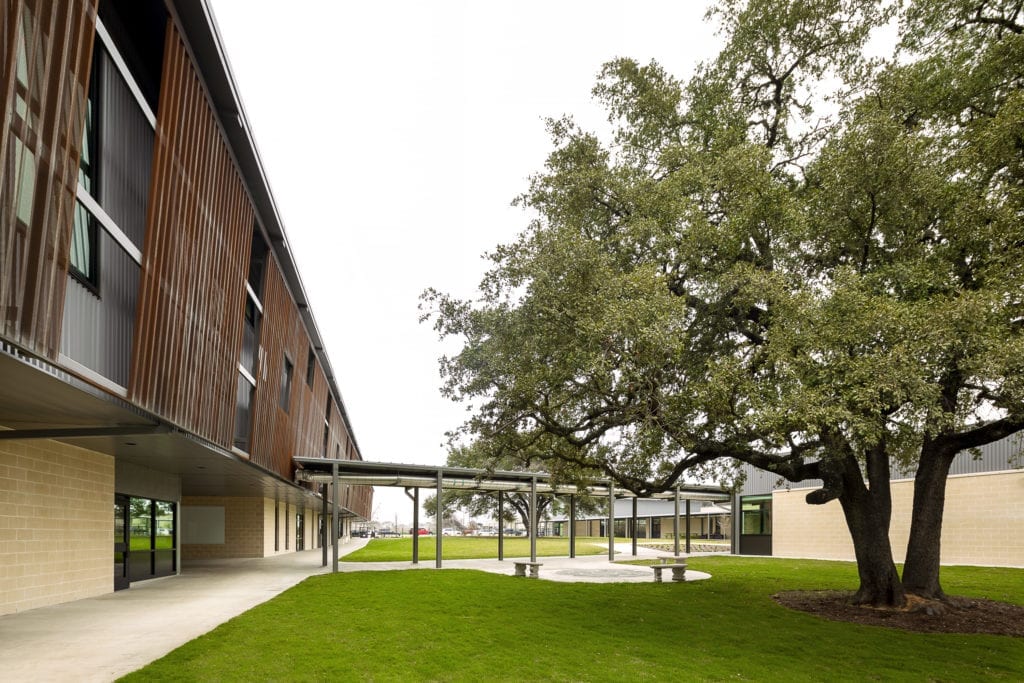 The new, 98,600 square foot Menchaca Elementary School, located in Austin, replaces the existing school residing on the same campus.
In-depth Project Overview
The colors utilized in the design, along with the vast glass windows throughout, are meant to bring the colors of nature, including the Texas wildflowers, inside the classroom.
Incorporating the existing heritage trees into the new school was important to school administrators. These trees surround the school and are grouped to create courtyards. More than 30% of the campus is open space, creating additional space for student learning.
Uniquely different about this project is the way in which it was designed and constructed. Beginning with how students, faculty and administrators wanted to interact, teach, learn, and play was the basis of the collaborative Campus Architectural Team (CAT).
Innovative construction processes, coupled with a collaborative team of stakeholders, resulted in an expedited design of six months and an on-time completed construction schedule.