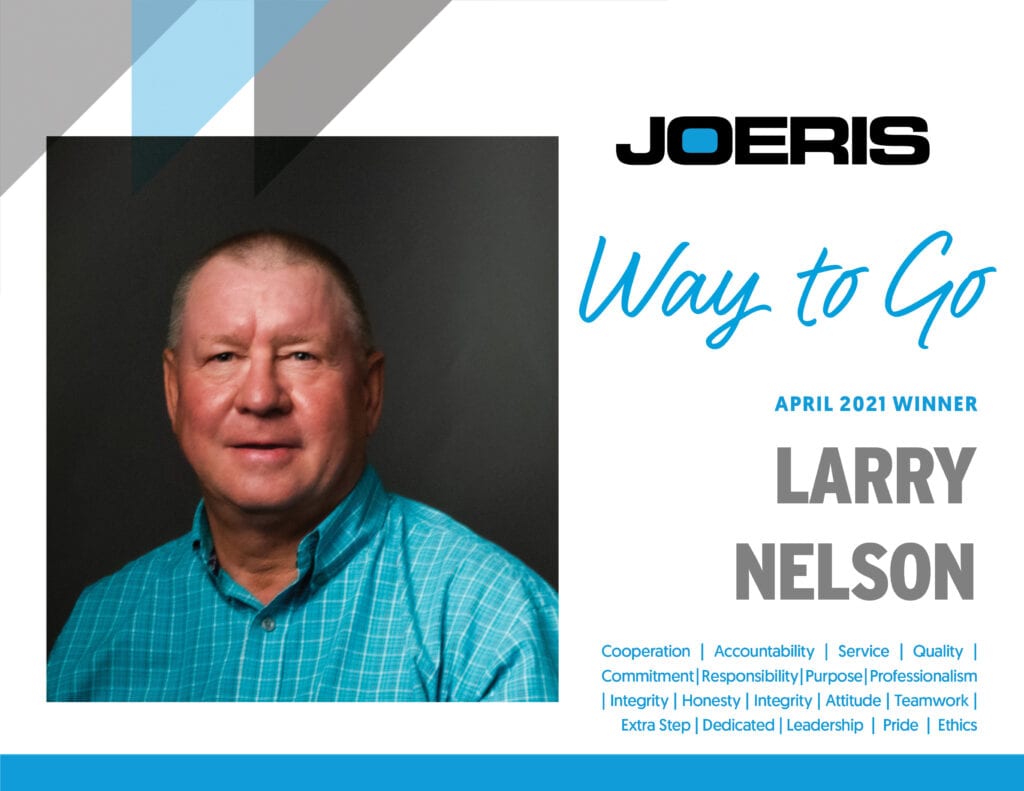 Larry Nelson, Senior Superintendent, is the April Joeris Way to Go Winner!
Congrats Larry Nelson, Senior Superintendent, for receiving April's Joeris Way To Go award! Larry is recognized by one of his fellow team members for sharing his wisdom with the team.
Congrats, Larry! You deserve it.
Larry outlined his process of a failed pull test vs proper testing procedure on a concrete roof deck so that others may learn from his lost time on his project. This is the first I have seen a superintendent spread knowledge of a testing process in the DFW Office.

Larry Nelson nominated by James Jimenez, Assistant Project Manager
Joeris Way to Go is our Employee Recognition Program.
Every month, Joeris employees recognize their fellow team members who have gone above and beyond and demonstrated one or more characteristics of The Joeris Way by nominating them for a Joeris Way to Go. At the end of the month, all of the nominations are collected, and one winner is randomly selected during our Friday morning staff meeting.
A round of applause to all of our April Joeris Way to Go nominees!
KRISTI DUARTE nominated by Lori Peery
ESMERALDA ROSAS nominated by Kyle Fletcher
DAVID SALINAS nominated by Kyle Fletcher
LARRY NELSON nominated by James Jimenez
RYAN CARTER nominated by Nathan Plake
ERIC ROQUET nominated by Marina Flores
Read More: A Selection of Past Joeris Way to Go Winners